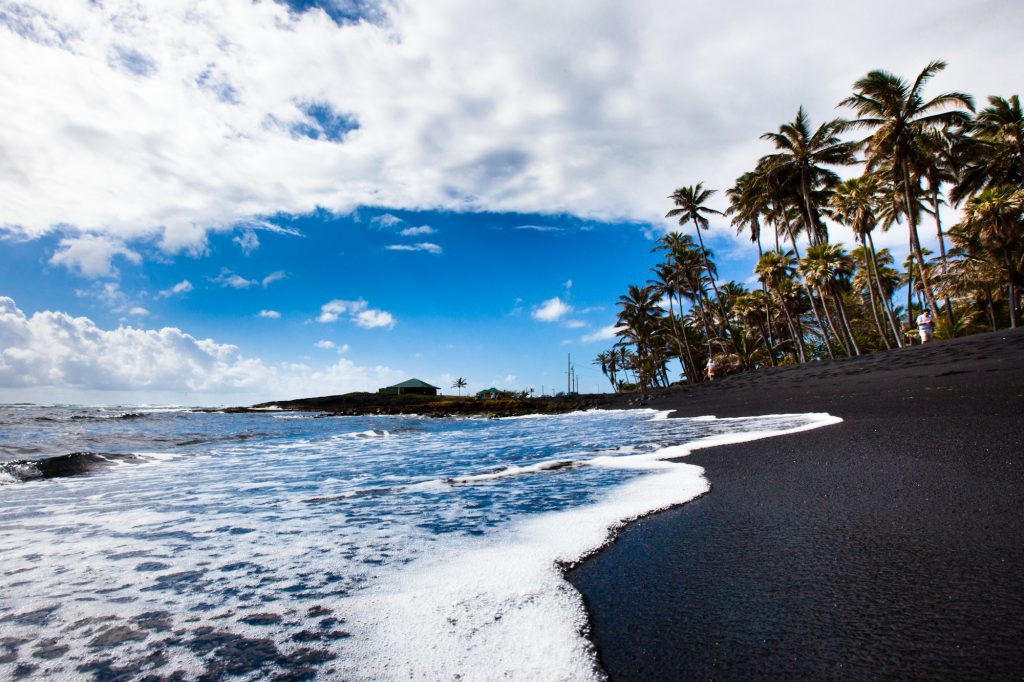 Immerse yourself in the Aloha spirit. Volcanoes, idyllic beaches in every color of the rainbow, out-of-this-world surfing, and otherworldly landscapes – Hawaii has a unique blend of rich history and natural wonders that has enchanted visitors for decades.
Each of the (inhabited) islands is has its own unique vibe and set of attractions. Maui and Ohahu are ideal for those seeking a social scene. If you're after solitude and the chance to commune with nature, the private island of Lanai and the wilderness of Kauai may be right up your alley. If you're seeking a volcanic experience, juxtaposed with some of the richest flora in the world, the majesty of Hawaii island is waiting for you.
Pro Tip: Don't miss the opportunity to take a helicopter tour. There are loads to choose from on most of the islands and well worth it!
Traveling between islands can be done by ferry or plane and intra-island flights are relatively inexpensive. Keep in mind that the Hawaiian Islands are spread out over about 1,600 miles, so you'll want to plan any island hopping carefully!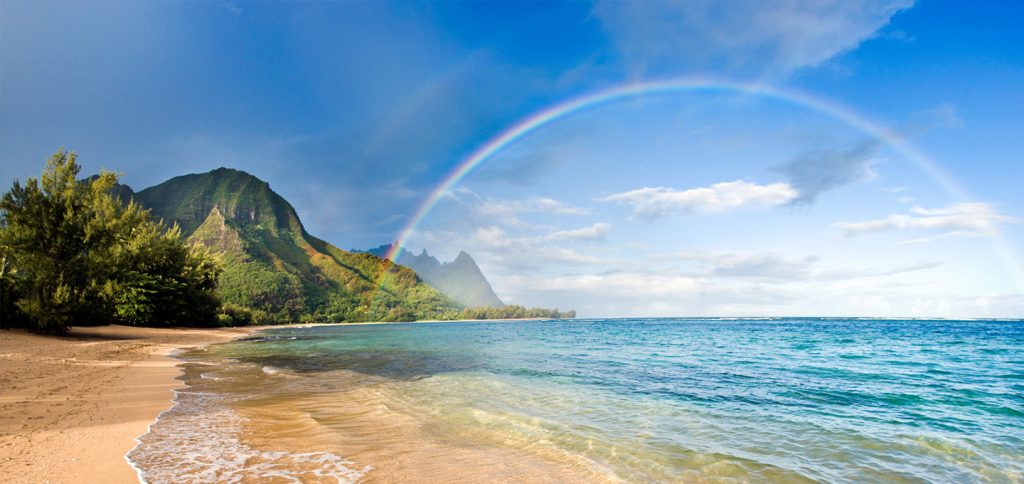 There's no denying a magical quality to the islands. Hawaii is literally growing daily and you can feel the heartbeat of the planet so clearly here.
Picture everything you dream an island paradise to be, and pair it with all the advantages of a domestic vacation. The beautiful beaches and lush mountain rainforests are just the beginning. Hawaii's awe-inspiring scenery is amplified by the "Spirit of Aloha" embodied by its residents. Together, the culture and nature will lure you to explore beyond your hotel and fill your vacation with unique experiences found nowhere else.
The six major islands — Kauai, Oahu, Molokai, Lanai, Maui, and island of Hawaii — offer accommodations for any taste, from secluded luxury havens and beachfront Honolulu resorts, to condo rentals that combine the comforts of a home with all the perks that make a vacation truly relaxing and rejuvenating. And you can see it all without a passport.
Aloha means more than hello and goodbye; it means love, affection, mercy, kindness, grace, charity… People cook, clean, surf, write and dance with aloha. It's a way of life. The aloha spirit is part of everything in Hawaii. Experience it for yourself.