The Travel Agent's Story
Second Generation Owner, Mark Moorhead: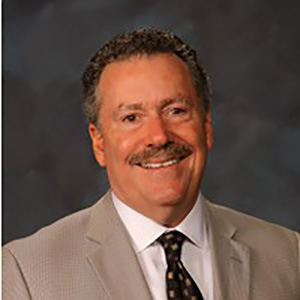 My parents started The Travel Agent in 1979. My father had just taken early retirement, the nest was empty, and they were both ready for their next adventure.  She had experience in the industry from her work at an agency downtown; he had great business acumen. It was a perfect fit. Carmel, Indiana was an up and coming city at that time. As the city grew, so did the agency.
They were handling leisure travel for a lot of Carmel residents, many of whom were business owners or managers. Pleased with the agency, many of those clients requested The Travel Agent see to their corporate travel needs as well. We added on personnel and so forth; the agency continued to grow.
"As the city grew, so did the agency."
In 1989, my folks asked me to come on board. The business was growing and they were excited about its future, but they were in their mid to late sixties by this point. So they brought me in and made me an offer. We were living in Phoenix at the time, and although we loved Arizona, we felt Carmel/Indy was an ideal place to raise the boys. And up we came.
Since I'd run and owned businesses in the past, I had some experience and familiarity. I came in and learned the trade. They slowly worked themselves out as I worked myself in and eventually took over.
"To stay in business for the long haul or bail?"
The business grew exponentially with corporate travel over the next decade; which was great until airlines cut commissions and the website booking engines came to prominence.  This was back when the dial up modem was the height of speed. It was this new, slick thing and many of our corporate clients, failing to realize it would ultimately cost them triple, jumped on the bandwagon. So we backed off of the corporate side for a while and started specializing in High End Leisure Travel.
The rise of Online Ticketing Agencies in the late nineties was hard on many travel agencies. Then 9/11 happened. The industry took a big hit and a lot of agencies went out of business. We had to make a decision: To stay in business for the long haul or bail? Obviously we decided to stay.
During that time we mostly grew by acquiring other agencies and their book of business.
"The internet has actually, really helped us."
The overarching, public perception is that the internet has critically wounded the travel industry. However, in our case, the internet has actually really helped us. Have I lost business because of it? Possibly. But I've also gained tremendously in other areas.
For example, people come to us informed. They already have an idea as to what they're looking for, and a better understanding of what things cost.
"What we are now is so much more."
The business of Travel, like any other, has evolved in the Internet Age. We are no longer the gatekeepers and shepherds of every weekend trip to grandma's. What we are now is so much more. Our motto is "We sell the world, and we want you to see it." What we offer are experiences you literally cannot find anywhere else. We don't just get you on the plane, we compose your adventure.
We use the internet. It has taken our Corporate Travel Management to new heights, with online reports, booking, and tracking tools that streamline the entire process. Online, global networking has opened doors, for us and for our clients, to things we would never have dreamed as possible when Mom & Dad booked their first trip.
"The key is to find the advisor and relationship that works."
I believe that the concept of specialization in business has really come to fruition over the last two or three decades. We are specialists in probably 35 different countries and 35 different specialty areas. And our agents are incredibly versatile.
Say you found Kelly because she is the quintessential know-it-all about Greece and Turkey. She is also extremely capable of booking France, Italy, England, and so forth. So what we want to do is to pull people in because of our areas of specialization and form a relationship. Now there's a high trust level. So next year, when they're to going to Italy or Morrocco, they can call Kelly again. She knows those places and she has the same kind of contacts that made their trip to Greece so spectacular. Like a chef who is known for his especially exquisite veal but still gets a five star rating for his entire menu; Kelly's forte may be Greece, but her knowledge of other destinations is equally fantastic.
The key is to find the advisor and relationship that works. Once that's found, our customers generally don't leave us. Even if they move to Colorado or retire to Florida, they can still communicate with us as their agent of record, and we can continue to service their needs. So we are building our business as a result of our specialization and our relationships.
Let us put our experience to work for you.