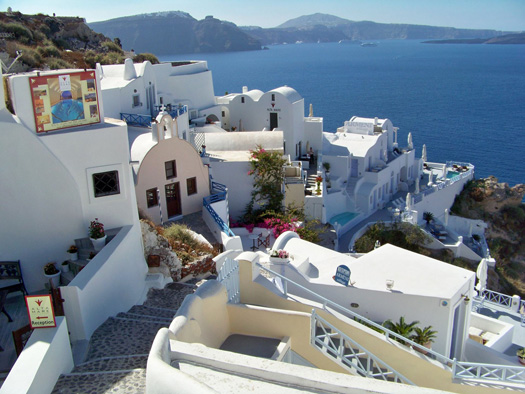 From the whitewashed dwellings of Mykonos, to the historic ruins in Athens, to the sun-soaked cafes of Crete, Greece has something for everyone. It's one of the most mountainous countries in Europe and is ringed by more than two-thousand islands. Whether you're enjoying drinks at a taverna in Thessaloniki or strolling the cobblestone streets of Santorini, Greece is sure to delight and enchant.
Greece is a country with amazing and ancient history, one that gave birth to the concepts of democracy and philosophy. The Olympic Games got their start here, as did drama, namely tragedy and comedy. You will get a glimpse of over 3,500 years of history, from the Palace of Knossos and the Parthenon to the newly discovered Amphipolis Tomb.
An abundance of archeological sites, museums, and cultural venues await, making Greece a mecca for history buffs and art lovers alike. The Acropolis, the site of the Oracle at Delphi, the Temple of Apollo, Olympia, and Mount Olympus are all popular and worthy sights to seek out.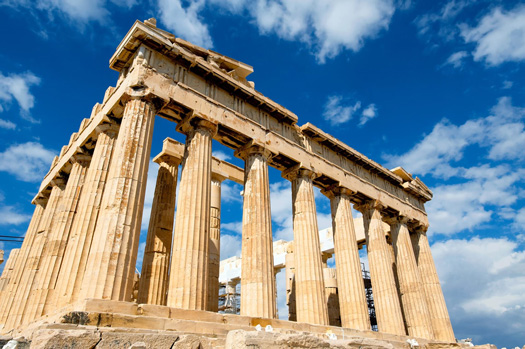 With almost 2,500 islands, pristine sands, and clear-blue water, Greece is an ideal destination for enjoying sun and sea. The landscape offers a seemingly endless picturesque display ranging from striking, whitewashed homes and blue-domed churches to neoclassical architecture and traditional authentic villages perched in the mountains.
Greek cuisine will reward even those visitors with the most discerning of palettes. You will find simple and good quality food, the cornerstone of the Mediterranean diet. The country's nightlife is as famous as it is vibrant and includes a dizzying variety of clubs and bars.
PRO TIP
Dress conservatively when visiting monasteries or churches; cover your arms and legs. Same goes for business trips, a dark suit and tie are expected, even when the weather is hot.
On the flipside, you will find nude and topless beaches throughout Greece, so make sure you know the dress code for wherever you're headed!