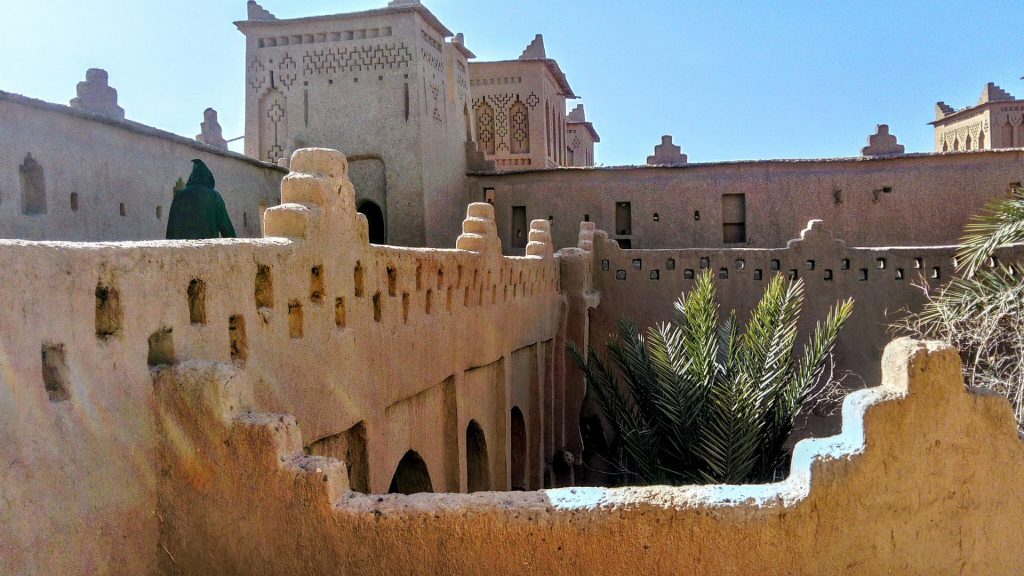 Morocco is a dazzling mix of Arabic and Berber culture with an Afro/European flair thrown in.  This is a romantic and otherworldly country, both alluring and exotic.
One of the most popular travel destinations in Africa, Morocco has plenty to see and do. You will find Mediterranean and Atlantic beaches desert excursions, Islamic landmarks, magnificent imperial cities, roman antiquities, and luxurious resorts.
Among Morocco's most spectacular sights are the 2,000 year old World Heritage Roman ruins at Volubilis. The Hassan II Mosque in Casablanca is an architectural marvel and one of the largest mosques in the world. The Atlas Mountains the the Dades Valley are both true natural wonders that any Moroccan itinerary should spend some time on.
Altogether, Morocco boasts eight World Heritage sites: The ruins at Volubilis; Fes El Bali; Meknes' Imperial City; the medinas in Essaouira, Tetouan and Marrakech; the Portugese port of El-Jadida; and the mud-brick architecture of Ksar of Ait Bebhaddou to the south of Marrakech.
With the Mediterranean to the north and the Atlantic to the west, it should come as no surprise that much of Morocco's recreation centers around the ocean. Excellent beaches line the coasts along with resorts, many equipped for windsurfing and boating excursions.
EPICUREAN ADVENTURES
Moroccan cuisine is some of the best in the world. It is influenced by native Berber cuisine as well as Arabic Andalusian cuisine, Turkish, and Middle Eastern cuisines. Even if you're on a budget, make sure to splurge on a meal in a high end restaurant with live music. Harira, a traditional soup of garbanzo and noodles is a good choice to start. Couscous dishes are a real treat as are kebabs and tajines, which consist of stewed meat with vegetables served in a conical clay dish. Morocco's burgeoning food scene also makes it an excellent destination for a cooking class.
PRO TIP
Non-Muslims are frequently not permitted to enter mosques in Morocco, so don't enter a mosque without permission if you are not Muslim. Ornate Medersas (theological schools) are can generally be toured and if you ask the custodians of smaller mosques politely, they may permit you to enter outside of prayer times.