Mr. Hancock's Story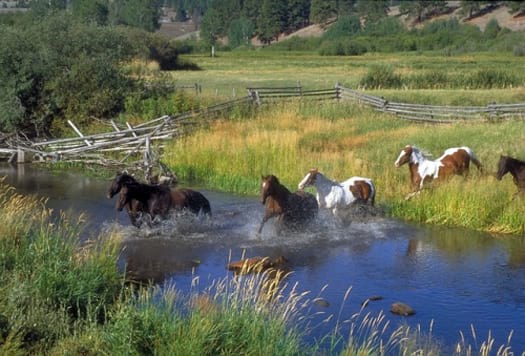 Raised with a full stable, the ritual of riding before dawn; a favorite pony with whom to share all his secrets; Mr. Hancock has been passionate about horses since childhood.
Adult life and professional responsibilities took him away from the hands-on enjoyment of horses, but his love continued.
Now, in his retirement, he is determined to experience it all…Last May, he attended the Kentucky Derby in box seats, horses right behind many of the participating trainers and owners.
A month later, he flew first class to Argentina to see a Polo match, meet the players, and their mounts.
That Autumn, he lived for two weeks with a family on a small horse farm in the south of Ireland where they breed, foal, and break thoroughbreads for racing all over the world.
He spent a week in winter on the island of Shakelford Banks, photographing wild ponies.
This spring, he flew to Aiken, South Carolina, stayed in a historic four-story hotel, and arrived in a private carriage to witness some of the finest Steeple Chase in North America.
Mr. Hancock has loved horses all his life. Now, he has a year's worth of of seasonal experiences to remember and hold close to his heart.
Julie & Amanda's Story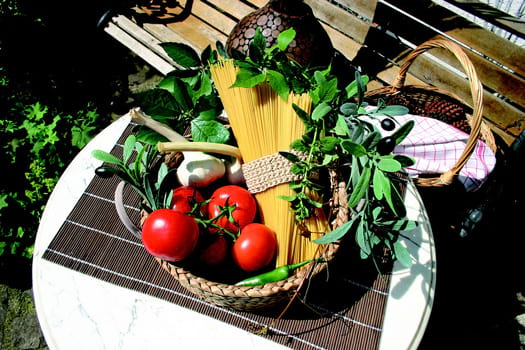 Julie's passion for the culinary arts began at an early age; Amanda's developed later. For more than 15 years, Julie and Amanda have enjoyed a joyful friendship based on their shared love of food.
They continue to be devoted to the development of their respective skills in extraordinary cuisine today.
Each year, Julie and Amanda choose a particular part of the world to explore together…Most recently they traveled to Italy to live in private, fully staffed, country villas and opulent city apartments. Here, they practiced the art of "slow food" at its source.
In Florence there were oils – from cold crushed to stone milled. And the pleasure of discerning the body, the acidity, the fruitness of each. In Tuscany vineyards, they focused on wines. In Sicily, they indulged in seafood and fruits. In Bologna, it was grains and pastas. Everywhere they traveled they were immersed in the culture, the history, the community.
In the end, they discovered that slow food is more than art, it is a way of life.
And it is best when savored for hours on end, with friends of the heart.
The Healys' Story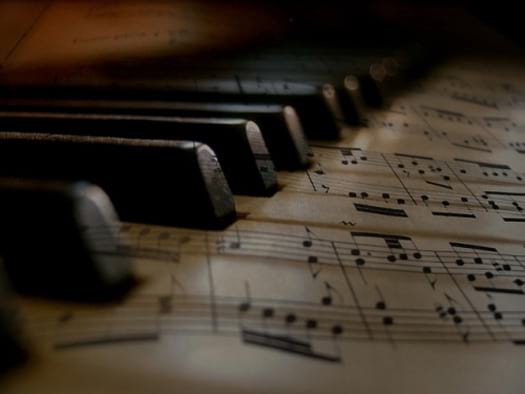 The Healys were college sweethearts and passionate music majors. For more than half a century, the Healys have been devoted to the music world in general, the symphony in particular, with a special interest in the piano.
So for their 50th wedding anniversary, they flew first class to Warsaw… They stayed in the heart of this historic city where, in the Fall of 1939, the music of its native son, Frédéric Chopin, was broadcast day and night to buoy the spirits of its citizens while they suffered constant terror from Nazi bombing.
From there they followed the trail of Chopin's life: Vienna, Stuttgart, Paris, Nohant; the island of Majorca, where Chopin pursued the tempestuous love affair of his life with authoress George Sand.
Residing in the most elite salons of Europe, attending customized recitals almost nightly. For 21 days, the Healys experienced the lifestyle of the great composer himself.
They departed for home with a small urn of Polish earth, in remembrance of the one given to Chopin by his teacher with this message: "May you never forget your native land wherever you may go, nor cease to love it with a warm and faithful heart."
Chopin carried the urn for the rest of his life.  Perhaps the Healys will too.
Tom & Melinda's Story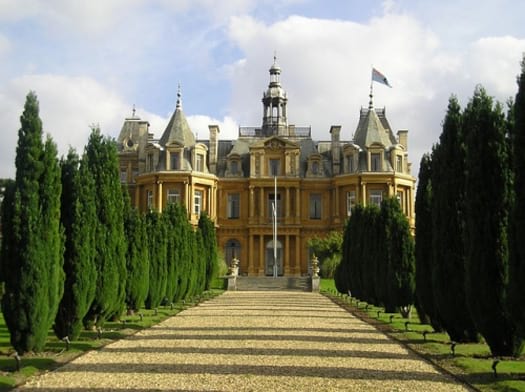 Tom and Melinda have shared a passion for England since their honeymoon. When Tom and Melinda decided to build the home of their dreams, they knew they wanted to capture the British style, to fill their house and grounds entirely with antiques and other good from Great Britain.
So, together with their design consultant, they flew first class into Heathrow… A personal car and driver were waiting when they arrived at the airport.
They leased a private flat in London's posh West End. Took day trips to all major furniture crafters and fabric designers in the realm. Spent weekends in the guest quarters of the nation's most notable estates.
There were long hours at Harrods, of course. Down Portibello Road for antiques. Ireland for crystal. Wales for carpets. Scotland for original art.
Eventually all their purchases were carefully packed and shipped back to the States. Today, Tom and Melinda's new home is immersed in genuine English ambiance with enough personal memories to furnish a lifetime.