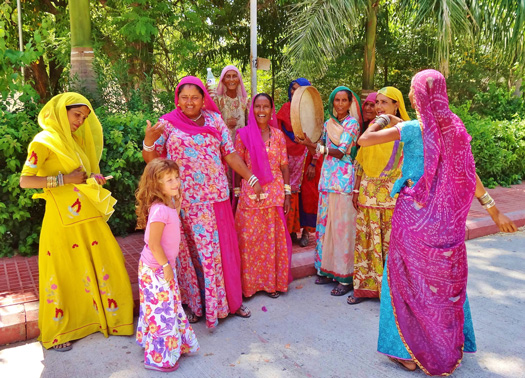 Visiting India is as frenetic as it is incredible. This is truly a different world and an all-out assault on the senses, jam packed with life and constant movement. As you travel, you'll share the roads with a dizzying array of bicycles, rickshaws, motorcycles, trucks, livestock, and even the occasional elephant. The chaotic press of humanity at India's sights and markets is no less. Throngs of beggars, tourists, hawkers, holy men, businesspeople, children, and monkeys scurrying about through it all. Everywhere you look, you'll find an incredibly vibrant rainbow of colors.
Amidst it all, emerges stunning beauty, the stillness of temples, jaw dropping luxury, and some of the most majestic sights on the planet: The Taj Mahal, the River Ganges, the Himalayas, and the Ellora and Ajanta cave temples.
India feels like a series of smaller, interconnected countries, rather than a single behemoth nation. The variance in cuisine, culture, fashion, language, religion, and customs from region to region is staggering.
The states of Orissa and Tamil Nadu in the southeast are known for their temples. The verdant state of Karnataka in the south central part of the country is rich with rain-forests where you'll get a glimpse of the ancient Vijayanagara Empire at Hampi. Northwest of Mumbai, venture out to see the UNESCO protected Ellora and Ajanta caves. The awe inspiring groupings of ancient cave temples date back to the second century.
Exceptional Virtuoso Experiences
Riding the River Ganges at Sunrise
Board a river boat as dawn breaks and glide down the Ganges River in India's most sacred city. You'll witness the sight of thousands of pilgrims washing away their sins in the river's holy cleansing waters.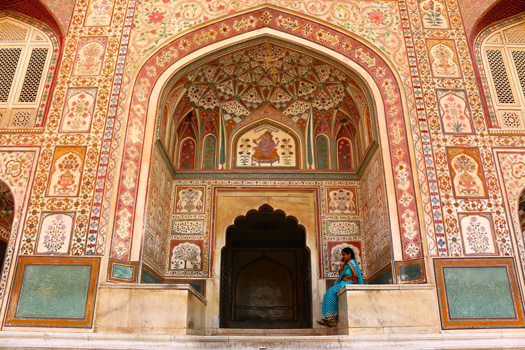 Jaipur with a Royal Descendant
Hem Singh, descendant of the royal family of Amber, ushers you through the magical "pink city" of Jaipur, one of India's crowning jewels. Hem provides fascinating insight as you explore the dazzling City Palace complex, Jantar Mantar
observatory and bustling bazaar.
The Art of Pigeon Flying
Delight in a display of kabootar baazi or pigeon flying, in Old Delhi, joining a kabootar baz (pigeon fancier) on his rooftop as he controls 50 birds at a time using only a whistle, stick and seeds.
Cycling with a Shepherd
Experience the essence of India while pedaling through the quaint countryside. Your shepherd guide will lead you past former palaces and forts while introducing you to the simplicity of his rural life.
Jungle Safari on Elephant-Back
From Jaipur, trek through the primeval Aravalli forest while riding atop a gentle giant. A local Rajput family will guide you past hutments, rolling hills and ancient monuments on a truly magical sunset safari.