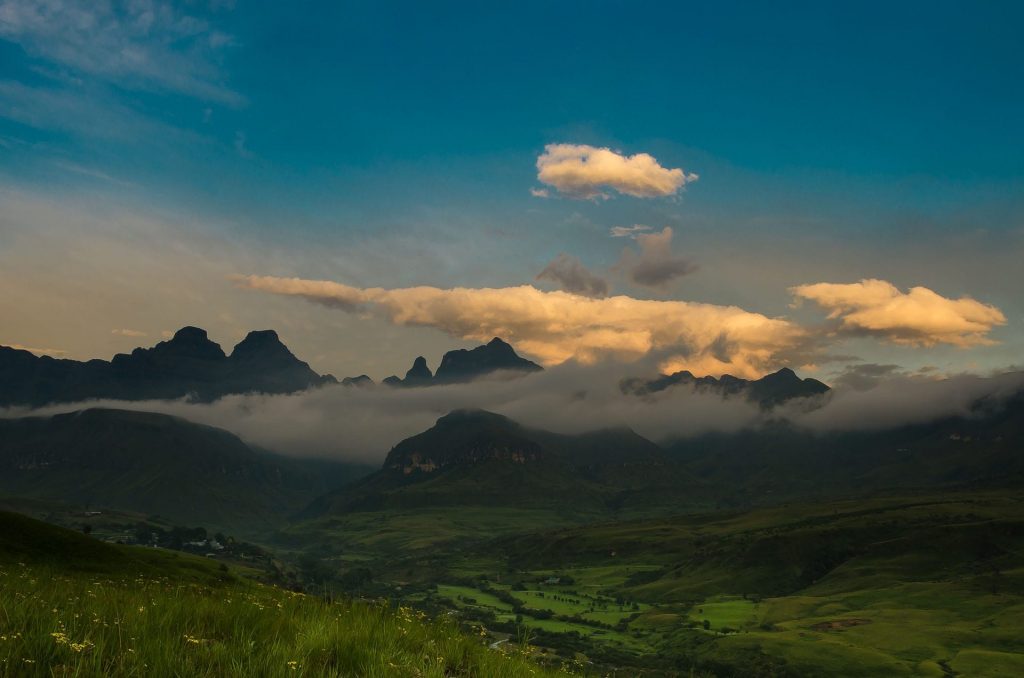 From the Cape's rocky coast and verdant vineyards to the Karoo's arid landscapes to the vibrant nightlife of Cape Town, South Africa is as exciting as it is beautiful. With roughly 20 national parks and several hundred game reserves and natural reserves, as well as some of the best safari lodges in the world, your lodgings can be as luxurious or as wild as you like. You might even choose a mix of both!
Explore the lush farmlands of the Free State and Mpumalanga and the snowy peaks of the uKhahlamba-Drakensberg range. Enjoy the rich hillsides and broad beaches of KwaZulu-Natal. Visit Robben Island to get a feel for South Africa's transformation into a democratic state. Once the site of Nelson Mandela's 20 year imprisonment, it now stands as a postapartheid icon and UNESCO World Heritage site.
NATIONAL PARKS
The Garden Route National Park with its lush forests and sparkling lakes is renowned for its beauty. You'll find West Coast National Park overflowing with a rainbow of wildflowers in late summer and early autumn. Ukhahlamba-Drakensberg Park is famous for its stunning waterfalls, rock-art, and excellent hiking.
Kruger National Park is one of the world's greatest wildlife reserves and should be part of any trip to South Africa. At Kruger, you'll get up close and personal with the "Big Five" —rhino, buffalo, lion, leopard and elephant—and plenty of others. An untouched wilderness, Kruger is home to nearly 140 species of mammals and over 500 varieties of birds.
Accommodations range from rustic camping to luxurious lodges. Kruger is special in that you can embark on one to five day treks on wilderness trails, with rangers, of course.
HISTORY BUFFS
Kimberly's Big Hole and Gold Reef City in Johannesburg are fascinating places to learn about the diamond and gold mining history of the country. The District Six Museum in Cape Town and the Apartheid Museum adjacent to Gold Reef city delve into the recent history of South Africa. To go back even further and study the origins of humanity, visit Maropeng and Sterkfontein Caves in the Cradle of Human Kind.
Explore More in South Africa