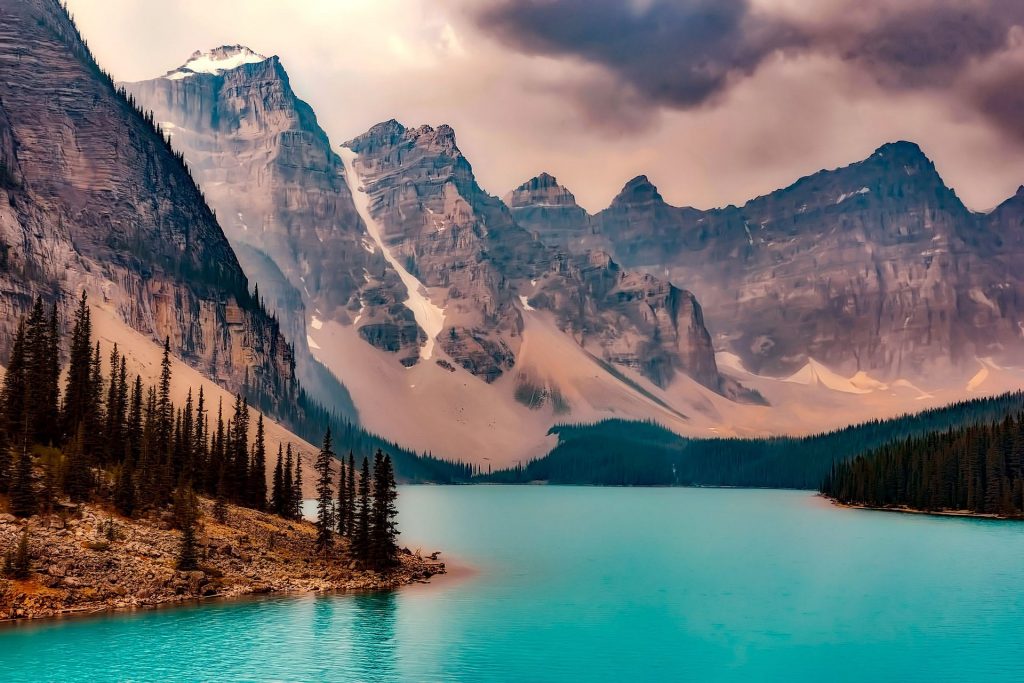 The abundance of natural beauty in Canada is astonishing. Covering nearly 4,000,000 square miles with a population of just over 30 million, 90% of whom live in the warmer, southern regions, Canada certainly doesn't lack for wide-open spaces. When you venture out of her cities, you'll quickly be overtaken by a sense of immensity and stunning beauty.
The eastern half of the country has a lot to see. From the mists of Niagra falls to the vibrant, international flair of Toronto, the European sophistication of Montreal and the fogs of Halifax, you'll find an amazingly diverse series of offerings that could easily fill a month-long trip.
For the adventurer, head to the vast, open spaces of the western half of the country or venture into the wild vistas of the northern frontier. From the majesty of the Rockies to the heartlands of Winnepeg, you'll find magnificent and pristine wilderness that will bring out the nature lover in even the most devoted city slicker.
Canada's great cities, including Vancouver, Montreal, Quebec City, and Toronto are wonderful places to explore fantastic restaurants, culture, and shopping. Beyond the cities, from snowy peaks and sandy beaches to rainforests and crystal-clear lakes, Canada's natural beauty will sweep you away. Skiers love Whistler, which forms North America's largest ski area. In the east, Cape Breton embraces cliffs and river canyons, and the Bay of Fundy boasts the highest tides in the world.