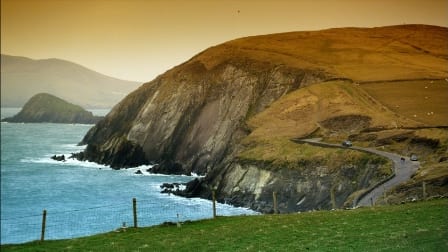 The charm, history, music, and stunning scenery of the Emerald Isle make it a fabulous destination with something for everyone. Ireland's lush, green landscape is a treat for all the senses and the friendliness of its people is even more famous than its world class golf.
Ireland is also a shoppers' paradise. From the woolens, crystal, whiskey, jewelry, and incredibly talented local artists, you'll need to pack at least one extra suitcase to bring home your treasures.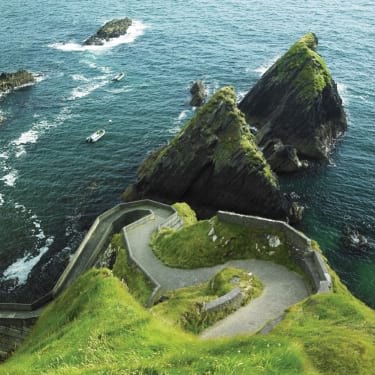 The unique music of the Irish is everywhere on the island. From the soul-stirring strains of the "pipes" to the happy, lilting jigs played out on fiddles and penny-flutes across the country, you'll be wiping away a tear or kicking up your heels in no time.
This is a country with a laid back pace and way of life. Take your time to explore the majestic landscapes and quaint towns. Go bicycling at least once. Take a  scenic drive around the Ring of Kerry and the Dingle Peninsula. Visit the Blasket Islands and Skellig Michael. Sample Irish Whiskey. Enjoy the atmosphere of a local pub.
The landscape resonates with a mythic quality, the sense of history is palpable, and the people are a joy.
Sport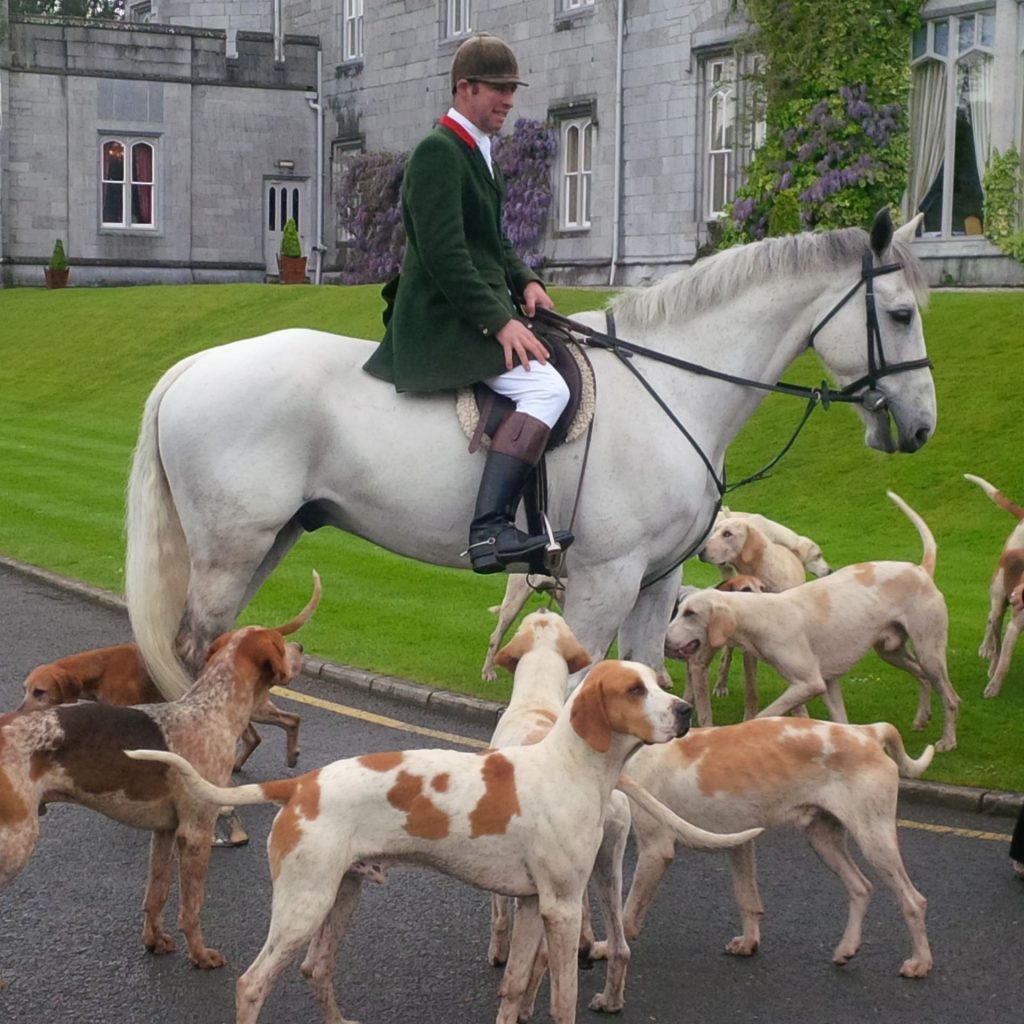 Windsurfing, hiking, bird-watching, fishing, and bicycling are just a few of the popular recreational activities available.
The Irish Derby is a real treat for horse lovers. You can participate in fox hunting from horseback as well.
For a truly memorable day, take an afternoon to experience the art of Falconry. Learn about these beautiful birds, and become skilled in the commands to send them flying and have them return to a perfect and trusting landing on your arm. The power of that relationship with nature knows no words.
Of course, there is GOLF. Around 30% of the world's golf courses are in Ireland. From the brand new, to the hidden gems, to the ancient and revered, you'll find variety of courses unrivaled in the rest of the world.
Pro Tip
DON'T order Scotch whisky in an Irish pub unless you're looking for is trouble. Irish whiskey is the appropriate choice.
DO be aware that road signs are infrequent and often misleading. Sometimes the signs are in Irish; sometimes they list distances in kilometers, other times miles, but you can't tell which.