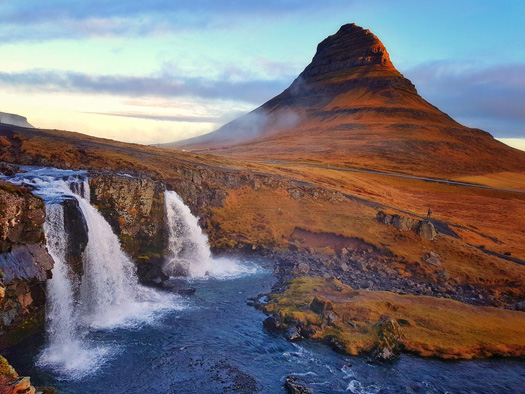 Iceland's stark beauty and pristine landscapes are shaped by ice and fire. Over 200 volcanoes and a number of glaciers make up the vast landscape. The result is a frozen land that's always letting off steam. Gargantuan ice caps, hot springs and geysers, U-shaped valleys, and jagged fields of lava rock come together to form unique features and scenery you won't see anywhere else on the planet.
The other-worldliness and rugged nature of Iceland shouldn't put you off, however. Many of the country's extremes can be experienced in relative comfort.
Swim in a naturally heated pool just feet away from a glacier, travel over lunar landscapes, wade in hot springs, trek across glaciers, comb miles of secluded beaches, swim in geothermal pools, bathe in the mysterious Blue Lagoon, marvel at stunning waterfalls and geysers, and experience the midnight sun.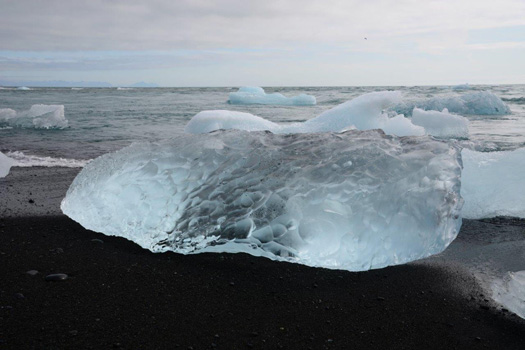 Go whale watching, horse trekking, river rafting, fishing, or snowmobiling. Take in the incredible spectacle of the Northern Lights and explore Viking Ruins. There's no shortage of marvels in this strange and beautiful land.
Visitors make the trip to Iceland for its natural wonders, but also for Reykjavik's famous nightlife. Although things can  be quite quiet Sunday through Thursday nights in the capital city, Friday and Saturday nights get downright raucous in rowdy, street parties known as the runtur or circuit.
Iceland's raw nature is sublime. It is like no place else on Earth.
PRO TIP
DO take a steam bath at the geothermal pools. Swimming is a way of life in Iceland and swimming in the natural hot springs is a grand experience.
DON'T stray from the orange-colored dirt while hiking around the boiling geysers and mud pools near Lake Myvatn. Hikers have been killed after falling through areas of yellow, green or gray soil.
DID YOU KNOW?
Parts of Iceland's interior are so barren that Apollo astronauts conducted training there because the area is so moonlike. It is also classified as the only desert in Europe.