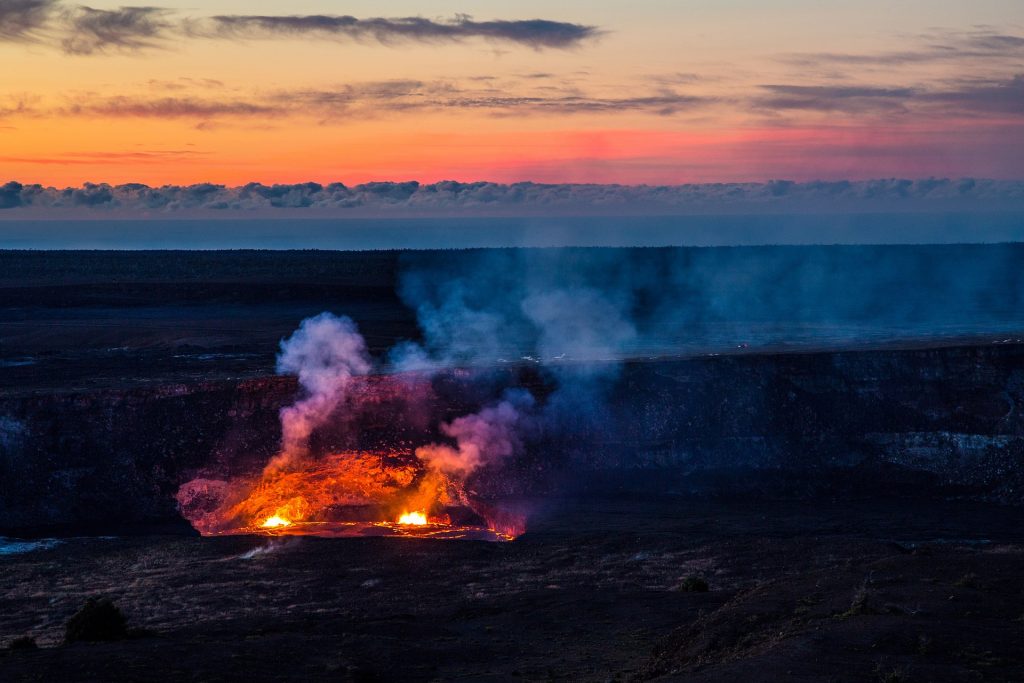 The massive, 333,000 acre, Hawaii Volcanoes National Park is home to two volcanoes. Maunaloa, which last erupted in 1984 and Kilauea, one of the world's most active volcanoes, which has been erupting since January 3, 1983.
The park boasts 150 miles of hiking trails to take you through volcanic craters, scorched deserts, and rainforests.
The goddess Pele is said to reside in the Halemaumau Crater, from which steam vents plume and a lake of lava glows. This is a sacred site where great respect should be paid. The Thomas A. Jagger Museum and the Volcano House Hotel are both fantastic vantage points from which to watch the fiery display at night.
Pro Tip: The elevation of the crater means lower temperatures so be sure to pack some layers for when the mercury drops.
The Kilauea volcano produces 250,000 -650,000 cubic yards of lava per day, adding acres of land to the island each year. The extraordinary active magma flows are one of nature's most powerful sights. Watch lava empty dramatically into the sea from underground flood tubes at the Puuoo Vent in the East Rift Zone; on foot, by boat or by helicopter, it's an experience you'll never forget.
Hawaii Volcanoes National Park, HI 96718
Explore some of our favorite attractions and hotels on Hawaii Island
The Four Seasons Resort Hualalai
This is Eden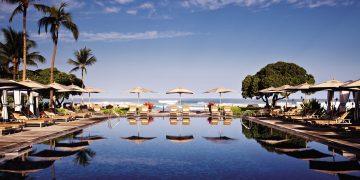 A series of two story bungalows, villas, and suites spread out through a verdant garden of striking greens, white sand,... read more
Punalu'u Black Sand Beach
Stunning, otherworldly beauty.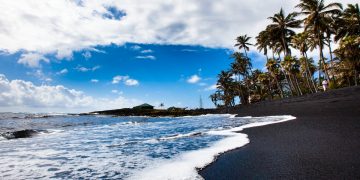 The most famous black sand beach of Hawaii is a great place to encounter sea turtles... read more