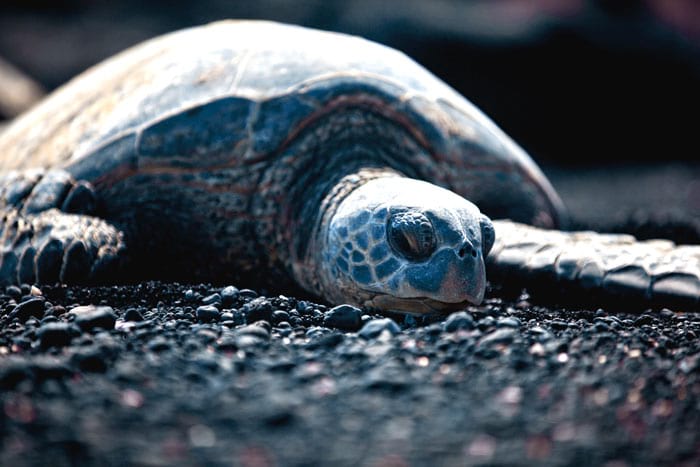 Discover the stunning, otherworldly beauty of Hawaii's most famous black sand beach. Punalu'u's expansive stretch of black sand isn't just appealing to humans; it's also a favorite spot for Hawksbill and green turtles to bask in the sun.
This easily accessible beach is a great spot for swimming, snorkeling, coastal hikes, camping, and picnics. The rows of coconut palms that line the beach are an ideal place to hang out during the heat of day, as the black sand gets quite hot in the direct sunlight.
Swimming
Cold, underwater freshwater springs in Punalu'u bay floats atop the warmer, denser salt water which can give the unusual feeling of swimming in two temperatures at once. These springs give the bay it's name, Punalu'u means "spring dived for" in the Hawaiian language.
Pro Tip: Be careful when swimming here. The current gets quite strong at times. Enter the water from the small boat ramp, but stay out of the water when the surf is high.
Snorkeling
The best place to break out the snorkeling equipment is Ninole Cove. Take a short walk southwest of the main beach to find this sheltered bay where sand channels offer good entry to the ocean.
Facilities
You will find parking, picnic areas, restrooms and an outdoor shower at this beach. No security or lifeguards are on site.
Getting There
Easily accessible from Volcanoes National Park, you'll find Punalu'u just off highway 11 between Volcano Village and the town of Naalehu.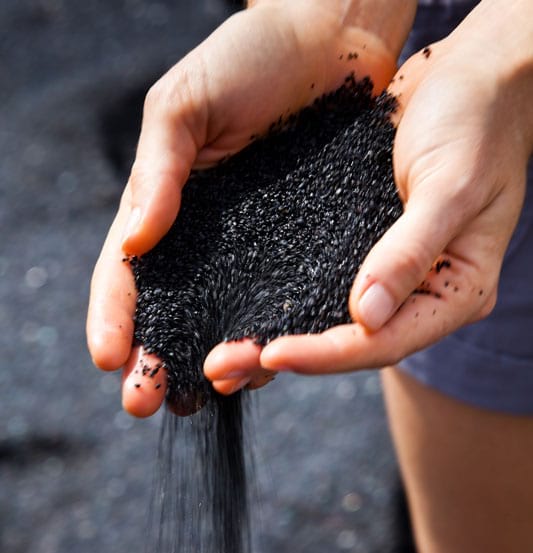 Explore some of our favorite attractions and hotels on Hawaii Island
The Four Seasons Resort Hualalai
This is Eden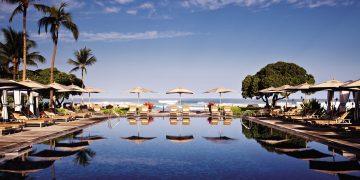 A series of two story bungalows, villas, and suites spread out through a verdant garden of striking greens, white sand,... read more
Volcanoes National Park
The Raw Power of Nature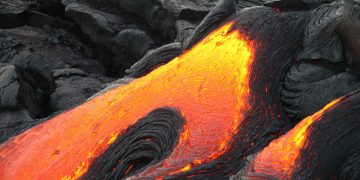 Watch lava empty dramatically into the sea from underground flood tubes at the Puuoo Vent in the East Rift Zone;... read more