Corporate Travel Management
Everything You Need To Know
Founded in 1979, The Travel Agent, Corporate Travel Management is a second generation family company headquartered in Carmel, Indiana with satellite operations nationwide.
We develop and implement custom travel management solutions for each of our clients based on their unique corporate structure and needs.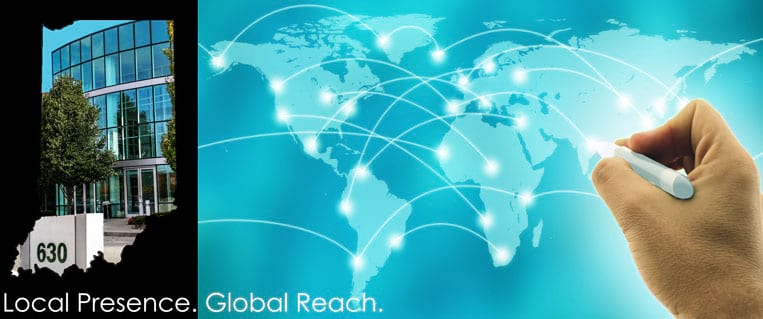 Our Team
Four decades of industry experience
On Site Training Weekly Q&A Sessions
Direct support from real, live people.
Dedicated, experienced advisors
Full service options
Vendor Negotiations
Consultative Account Management & Analysis
Our Tools
Online booking & mobile solutions with Concur
Robust Reporting Capabilities
24/7 Traveler Tracking
Automated Quality Assurance
Policy Compliance Alerts
Unused Ticket Tracking
Consortium discounts nationwide
Mobile Itinerary Management
Your Savings
Full Transparency
Complete Control of Travel Spend
Increased Policy Adhesion
Drastically Reduced Unused Ticket Leakage
Void Window for Air Travel Changes
Negotiated Rates
Overall Savings of 18-22% on Total Travel Spend
Outstanding Customer Service
Call or email, Monday-Friday 7:30am-8pm EST. You will always reach a real, live person. Our support services staff are available worldwide, 24/7.  Our advisors have a minimum of 20 years' experience and our team is constantly working to develop innovative solutions for corporate travel, streamlining the process for managers and travelers alike.
Because every company is unique, flexibility is key. Together, we will find the balance best suited to your corporate culture and traveler needs.
A Complete Suite of Tools
Our unique technology blend integrates underlying technologies, human touch, and attention to detail to create a seamless travel program.Monthly report batches are automated and custom reports are available at any time, on request, from your dedicated account management team.
Discounts & Negotiating Power
Our relationships with travel vendors give you the inside track to value and savings. We use your volume and our connections to negotiate rates and services. Our association with Tzell Travel Group, a 4.3 billion-dollar consortium, gives you access to discounts with thousands of hotels and car rental companies worldwide.
A Full-Service Agency
Meetings, Group, and Incentive Travel – From small regional meetings to large worldwide events; board meetings of 20 to product kick offs of 500 plus, our advisors have the experience and expertise to make sure everything goes as smoothly as possible.
International Travel  – Our experienced staff provide the knowledge your people need for complex international travel. TTA-CTM's destination specialists provide booking expertise, visa/passport services, and destination specific information.
Concur
Our partnership with Concur makes self-booking both simple and cost-effective. This comprehensive software translates the Global Distribution System (GDS) into a point-and-click format, allowing travelers booking flexibility while maintaining management's demand for audit control.
Your company's Concur site will be customized to act as an interactive version of the travel policy we will help you write.
Customized Interface
Each of your travelers will complete a personal profile. All frequent traveler information, rewards programs, TSA pre-check numbers, et al will be automatically applied to every booking.
Unused tickets are shown in the profile; alerts remind of unused funds, expiring documents and cards.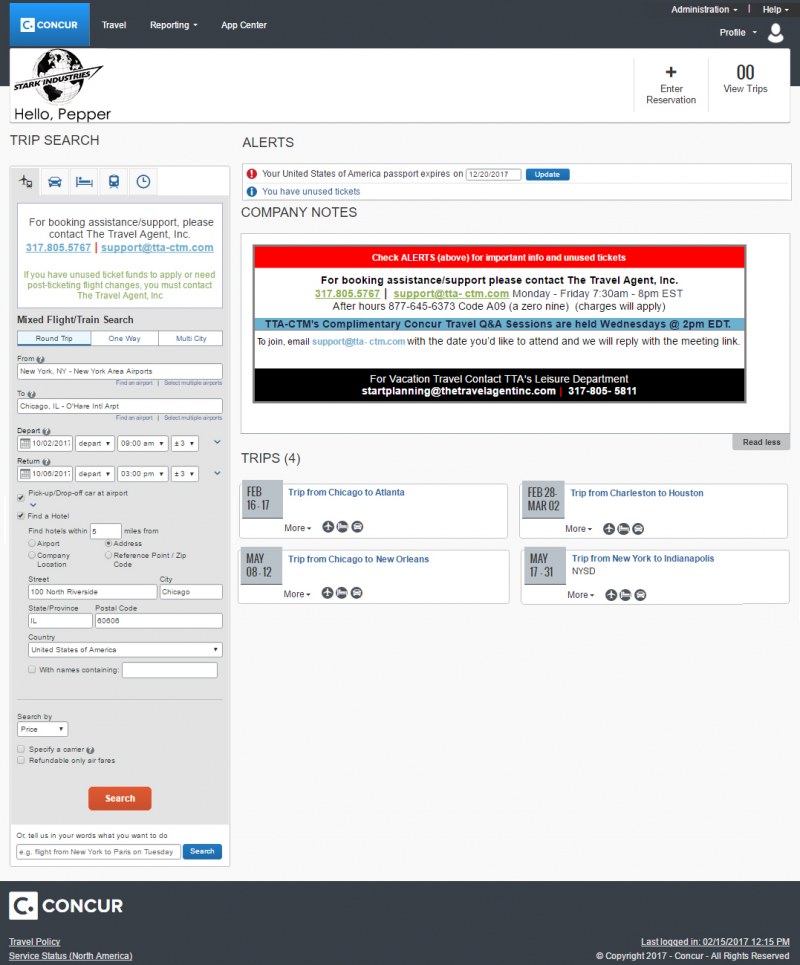 Mobile Solutions
Concur, TripIt, and ExpsenseIt integrate to provide your travelers with powerful mobile tools, making their travel more efficient, manageable, and comfortable.
Real time notifications of itinerary changes minimize the impact of unforeseen schedule modifications.
book flights
copy invoices
upload receipts
identify unused tickets
populate travel schedules
organize travel documents
expedite check-in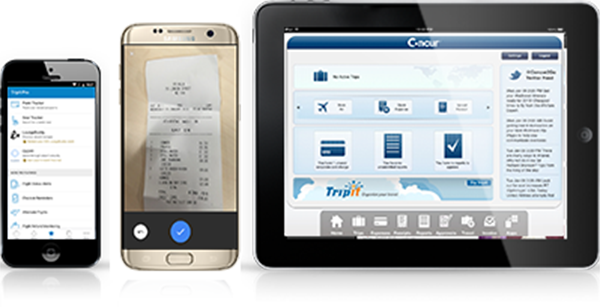 Integrate. Simplify. Save.

Expense Integration
All travel booked through TTA-CTM and/or the Concur site flows directly into each employee's expense reports.  E-receipts and optical character recognition software organize all data within each itinerary so expense reports practically write themselves.
Policy Adhesion
Out of policy alerts notify the traveler if any reservation does not conform to your travel policy. Your travel manager will be immediately notified so appropriate action may be taken at the time of booking, before money is spent.
Your dedicated advisor team will also review reservations, charges, and credit card usage to affirm that all are valid; preventing fraud and costly errors.
Violations are entirely customizable; they can be used simply to gather data, notify a manager, require approval, or prohibit an option altogether so the site acts as an interactive version of your company policy.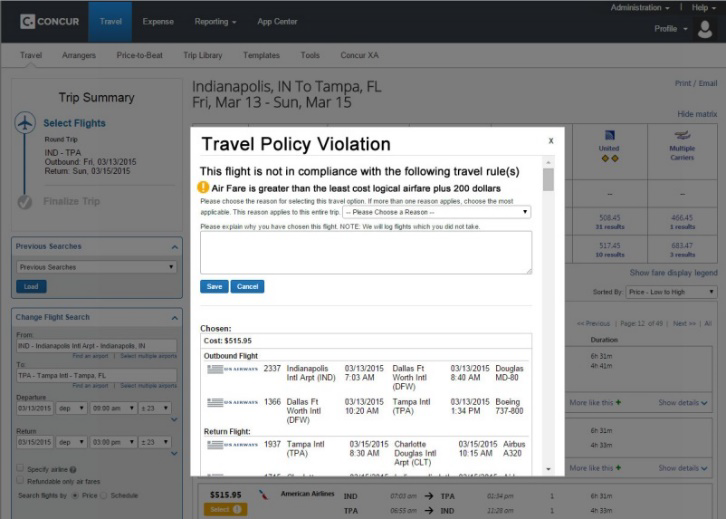 Consultative, Collaborative, Account Management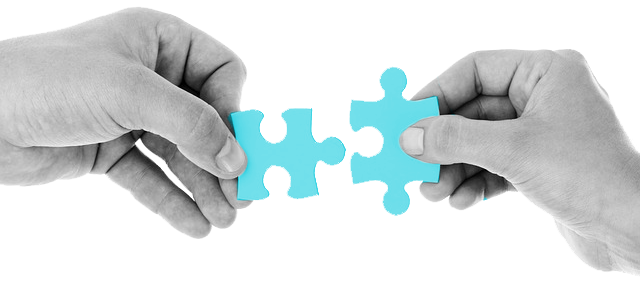 Through detailed assessments and consultations, we will help you develop a travel policy best suited to your needs and corporate culture; a policy that makes the most of your volume and encourages your travelers to make positive choices.
Your account management team will meet with you quarterly to analyze your travel patterns, identify unnecessary spending, and make adjustments to decrease overall spend.
You can't manage what you can't measure.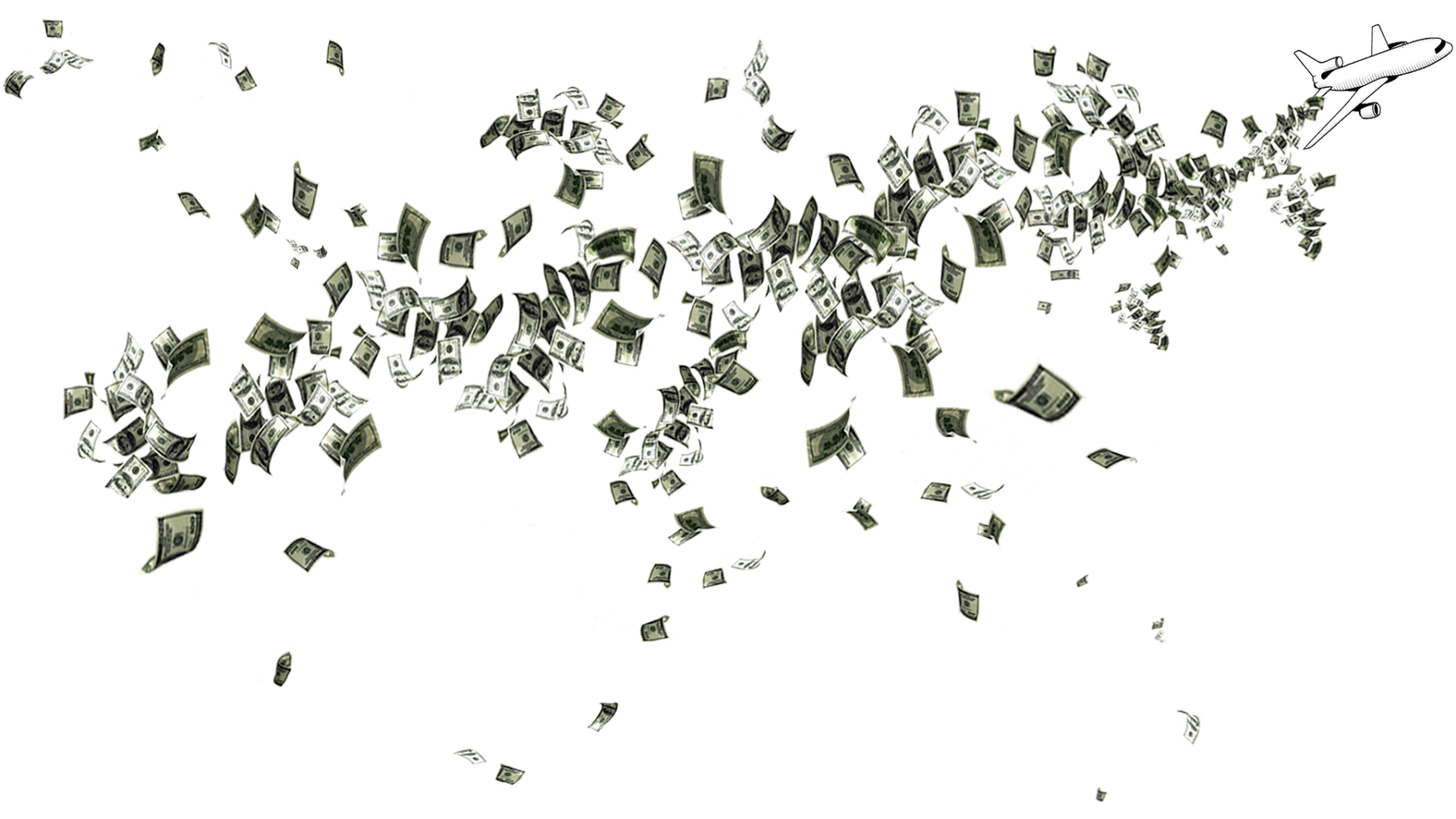 In Depth Reporting & Analysis
With "Grasp"® Reporting Software we break down data by company, cost center, department, and traveler to identify measured timelines and metrics that drill down to assist you in properly managing your travel spend.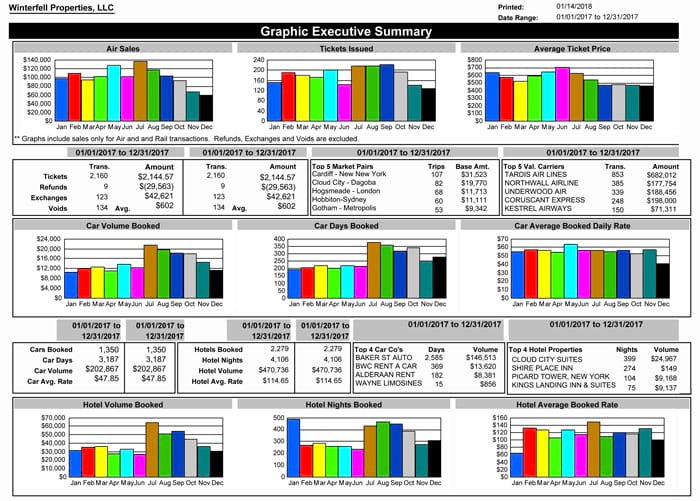 We will assist you in navigating the appropriate reports based on your travel patterns and financial/data requirements.
Customized report packages allow you to view your accounting data the way you want it.
•Analyze purchasing resources
•Manage unused tickets
•Discounts & corporate reward programs
•Identify non-compliant purchases
•Collect financial data for negotiations
•Hotel & Auto Analysis
•Credit Card Reconciliation
•Analyze Patterns
•Ensure proper allocation of funds
•Leverage Volume
Quality Control
Your travelers' reservations are monitored by both our people and our technology from start to finish in order to avoid costly errors and save valuable time when something goes wrong.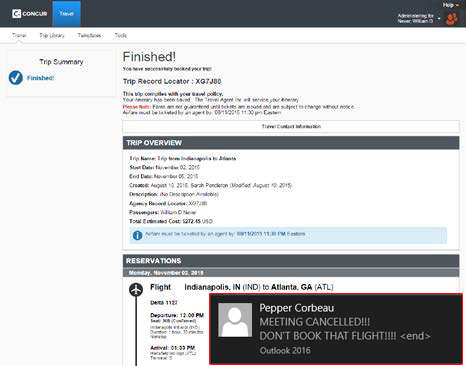 The Void Window
On average, about 16% of total corporate travel bookings will require a change of some kind to the air portion.  50% of those changes, (representing approximately 8-10% of total air volume) occur within the first 24 hours after booking.
With TTA-CTM you can completely void an air transaction within 24 hours of booking, saving you $200 per ticket in avoided penalties and keeping your money in your bank account, earning interest for you instead of collecting dust as an unused ticket voucher.
The Value of an Experienced Travel Advisor at Your Back
When a change is needed outside the void window, our agents' expertise ensures it's done correctly, securing refunds where possible, and avoiding fees and costly debit memos from the airlines.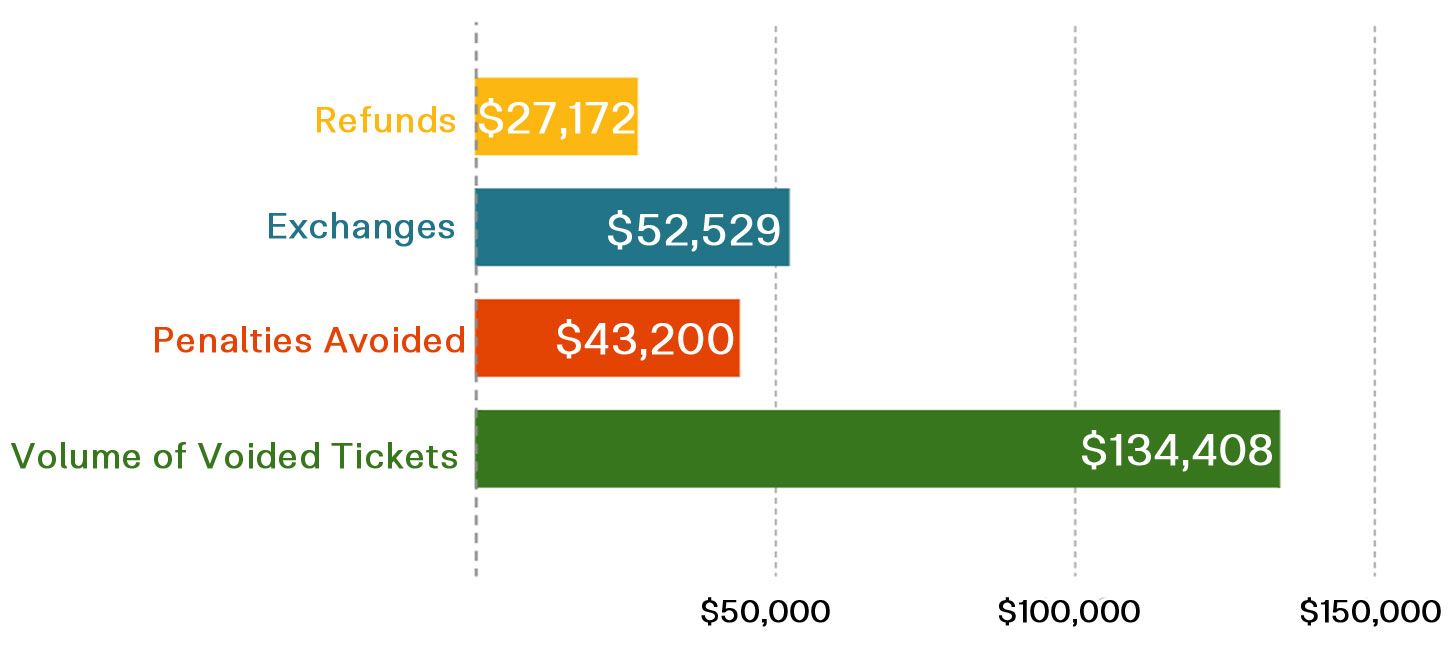 Savings
Our clients typically see an overall reduction of 18-22% in their annual travel spend after transitioning to our program from unmanaged travel.
We achieve this with decades of experience and a combination of:
Volume Discounts
Void Capabilities
Vendor Negotiations
Transparency
Traveler Tracking
Policy Adjustments
Compliance Strategy
Unused Ticket Tracking
Reports & Analysis
Quality Control