From the plains of Patagonia to the sophistication of Buenos Aires, Argentina is full of dramatic landscapes and offers a wide variety of experiences ranging from outdoor adventures to cosmopolitan glamour. Argentina is famous for world-class salmon and trout fishing, glacier skiing in the Andes.
The U.S. dollar is extremely strong in Argentina, making it one of the best travel values in the world for Americans. Alongside the incredible natural attractions, you'll find first-world infrastructure, excellent food and wine, and a unique blend of European culture and the laid-back style of Latin America.
Leaving the city for Argentina's incredible countryside is entering into a new world. You will be engulfed by nature with a mind boggling amount of diversity. In the north, you'll find subtropical lowlands and the awe-inspiring beauty of Igazu Falls. The majestic Andes mountains line the midwest, fronted by vineyards. In the central pampas you'll be surrounded by thick, rolling blankets of soil. And of course, in the south, you'll find the stunning grandeur of the glacial lakes of Patagonia, contrasted by the windswept steppes of Tierra del Fuego.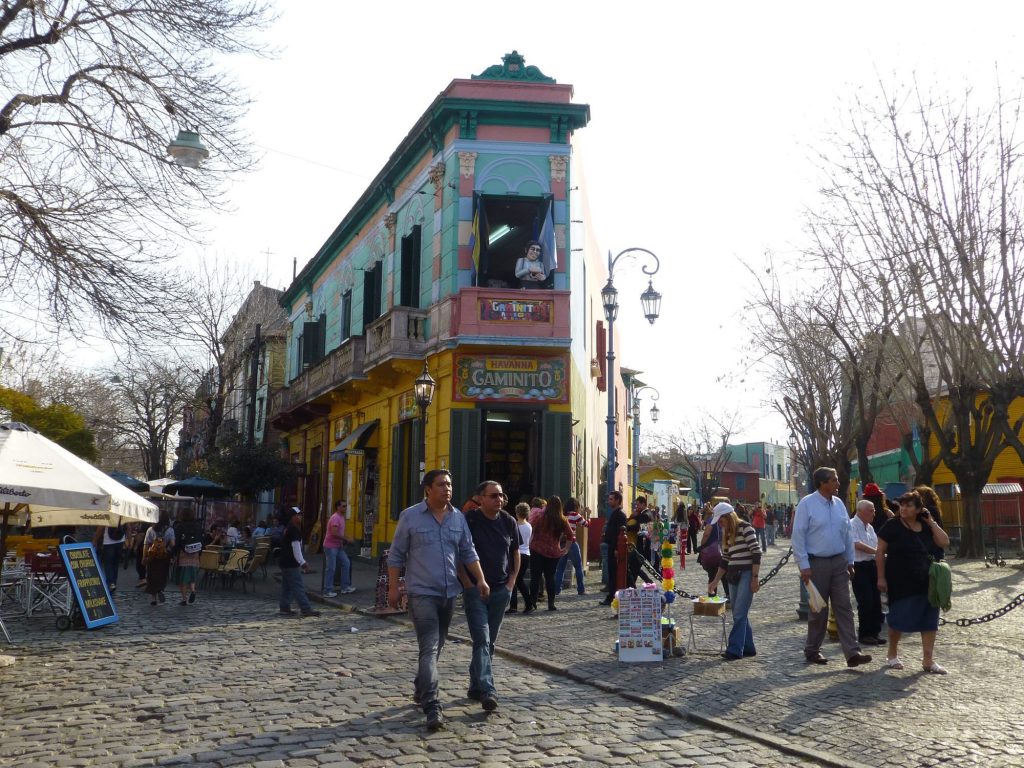 There is an almost endless array of opportunities for sightseeing in Argentina, but most everyone starts out in Buenos Aires, and for good reason. With an abundance of parks, museums, galleries, and shops throughout vibrant and colorful neighborhoods, it's a cosmopolitan delight. From historic sites to bustling nightlife, Buenos Aires will certainly charm and seduce you.
Farther afield, the university city of Cordoba is home to wonderful colonial architecture and marks the gateway to the pampas. Argentina's world-famous wines come from the Mendoza region, known for its mountainous Andean scenery and trekking opportunities, whereas Misiones Province contains several former Jesuit missions. The pampas area is home to the country's iconic cowboy, the gaucho.
The seaside resort of Mar del Plata marks the beginning of Argentina's lower reaches, which include the former Welsh colonies of Gaiman and Trelew, the magnificent Valdes Peninsula—famed for its marine wildlife, the ski resort of San Carlos de Bariloche, and farther south still, the awesome Los Glaciares National Park and the windswept pristine beauty of Patagonia.
Explore More in Argentina