I was fortunate to travel to Cancun Mexico from Nov 29 – Dec 4, 2020. As an experienced traveler, my trip to Cancun Mexico was seamless! My previous knowledge of this destination made the trip very enjoyable for me. Although many things have changed, I felt it was an easy transition and felt very safe and comfortable.
Checking in at the airport was basically the same as before, however, the airport was less crowded and everyone wore masks. I did not have to obtain a negative covid test for this trip.
I flew Delta and they are keeping the middle seats blocked and gave everyone disinfectant wipes upon boarding the plane. The food/beverage service has changed also. Delta presented everyone with a sealed bag with a bottle of water and snacks.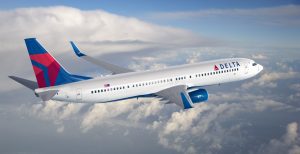 Upon arrival in Cancun, the customs process was seamless. The transportation vehicles were also very cautious, with hand sanitizer for everyone before entering the vehicles.
I stayed at the RIU Dunamar and was pleasantly surprised by how well they were managing everything. Arriving at the resort, all travelers were given hand sanitizer and a temperature check. Front desk lines were socially distant and all staff wore masks and face shields. The restaurants required the same hand
sanitizer and temperature checks upon entry.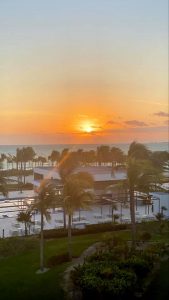 During the stay, the noticeable changes where there are no chairs at the bars, and no swim-up service. However, the staff was always around the pools and the beach to serve the travelers with their drinks. Restaurants had touchless menus-so bring your phone to obtain the menu by QR Code. The Staff would spray down all the chairs throughout the day and of course constant cleaning at the resort in all the public spaces.
I did feel safe and could socially distance myself from the other travelers while at the beach or pool. This is of course due to the resorts being only about 60% full. I did notice that most of the guests this particular week were locals. This is not surprising as many international travelers are still staying home.
All in all, it was a very nice trip with great service and plenty of time to relax.  The friendly smiles of the Mexican people did not disappoint! I felt just as comfortable there as I do at home!