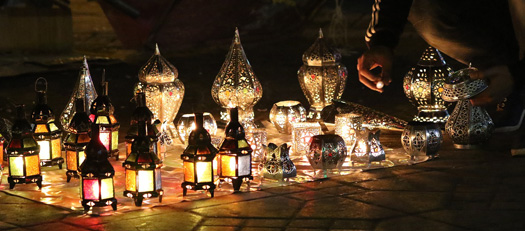 Morocco's markets are a riot of colors, smells, and exotic wares. High-quality leathers such as house shoes, ottomans, and bags are widely available. Gems and fossils from the Sahara make wonderfully unique souvenirs.
You can find thuya wood carvings, inlaid mirrors and frames, pottery, ceramic tile mosaics, exquisite brass and copperwares, as well as silver and gold Berber jewelry. Silks of varying quality and hand-embroidered items are also quite popular.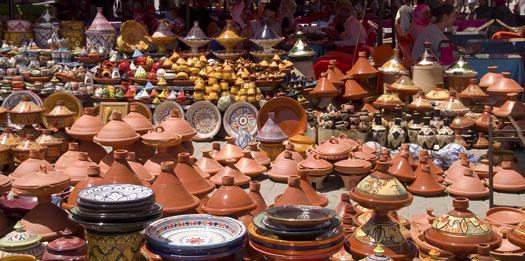 Tajines, conical clay dishes made of ceramics and wood are an especially popular and distinctly Moroccan gift or souvenir. The miniature versions can be used to store spices. Larger sizes are available, but avoid the highly decorated tajines aimed at tourists – Opt, instead, for the authentic, plain brown utensils used by the Moroccans.
You can find good buys on wool carpets, but look closely before you buy and be wary; what appears to be a bargain might simply be a poor-quality item. A quick test for real wool is to take a small tuft from the carpet and burn it with a match or lighter. If it smells like burning plastic, it's acrylic fiber.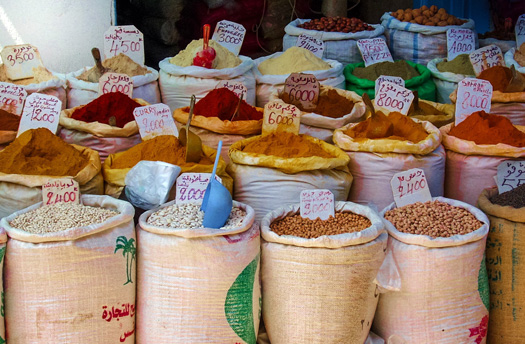 Argan oil and spice blends are worth buying, particularly the various tajine mixes (ras el hanout) and saffron, which, although expensive, cost a fraction of what you'll pay at home. If you are self-catering, shopping in the vegetable, meat and fish souks is a delight, and you will not find fresher produce anywhere.
Bargain, bargain, bargain. It's the modus operandi of the medina. Start by offering a third to half the quoted price and go from there. Be polite and be patient but be insistent too. If you're averse to bargaining or prefer fixed prices, head to the craftsmen's cooperatives called Syndicat d'Initiative in the larger cities.
Pro Tip:
Pay with cash whenever possible; credit cards can be overcharged, although this is becoming less of an issue than in years past. It is also better to take goods home with you than to have them shipped. Stores sometimes substitute cheap goods for purchased items when they ship overseas.
Explore More in Morocco
Dar Ahlam
Indulgent & Enchanting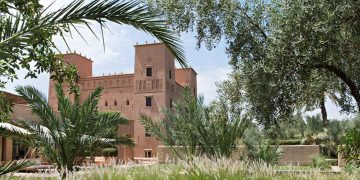 As indulgent a setting as anyone could hope for, set against a stunning Saharan panorama, the 19th-century Dar Ahlam leaves... read more
Exceptional Experiences in Morocco
Exclusive Access All Over the Globe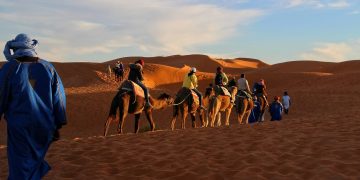 Mint Tea in the Mountains. Lunch in the Sahara. Heli-skiing the High Atlas.... read more