Our partnership with Virtuoso
gives you exclusive access to
exceptional experiences
Mint Tea with Mountain Berbers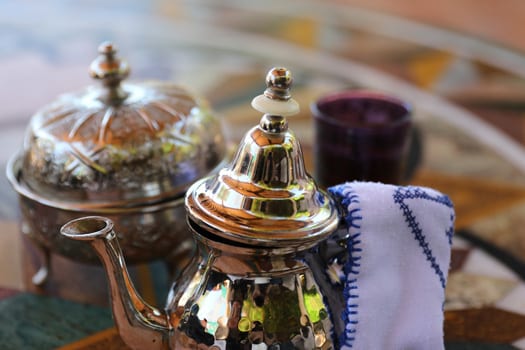 Break homemade bread with a traditional Berber family in the Atlas Mountains. From the base of 13,671-foot-high Djebel Toubkal, the highest peak in North Africa, you'll ride mules to a remote village, where Mohamed will welcome you to his clan's humble home for a genuine Berber breakfast with fresh-brewed mint tea. Share laughter and soak in the stunning views and authentic atmosphere, complete with cows, chickens and sheep. Afterward, another feast for the senses awaits during lunch at Kasbah Tamadot, a luxury estate owned by Sir Richard Branson.
Lunch Amidst the Saharan Dunes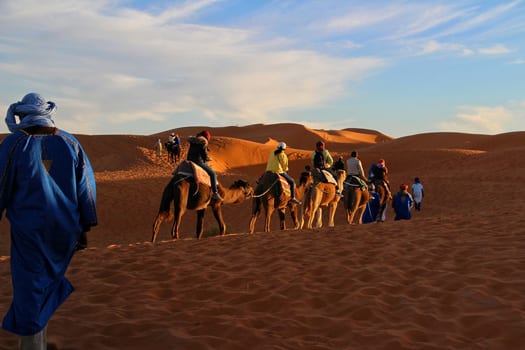 Escape the buzzing charm of Marrakech for the vast silence of the Sahara Desert. A private jet whisks you high above the Atlas Mountains, landing in Errachidia for a four-by-four excursion to the nearby village of Rissani. There, you'll explore a traditional Moroccan market before entering the Saharan wilderness on camelback. A private mobile camp has been set up exclusively for you next to the highest dune, where you'll enjoy a delightful lunch of traditional Moroccan cuisine.
Heli-Skiing in the High Atlas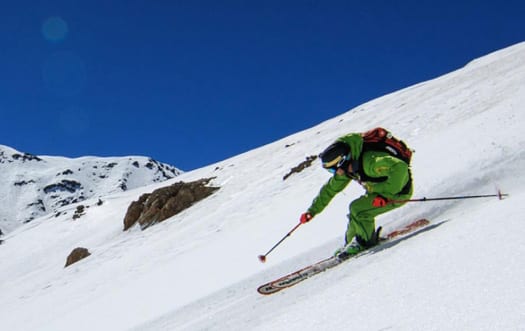 Go extreme on a heli-ski fantasy in the High Atlas Mountains. Grab your boots and board a chopper for the dramatic ride to the highest ski resort in Africa; landing at more than 10,000 feet, you'll find the perfect terrain of untouched slopes. Blaze your way along wild paths through deep powder, surrounded by a majestic landscape—truly one of the world's most spectacular wilderness skiing experiences.
Explore More in Morocco
Dar Ahlam
Indulgent & Enchanting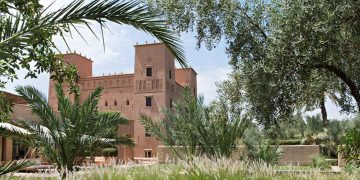 As indulgent a setting as anyone could hope for, set against a stunning Saharan panorama, the 19th-century Dar Ahlam leaves... read more
Morroco's Markets
A colorful explosion of exotic wares.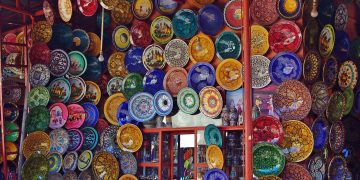 Explore Morocco's Markets, a riot of colors, smells, and exotic wares. From spices and oils to leathers and silks, you'll... read more