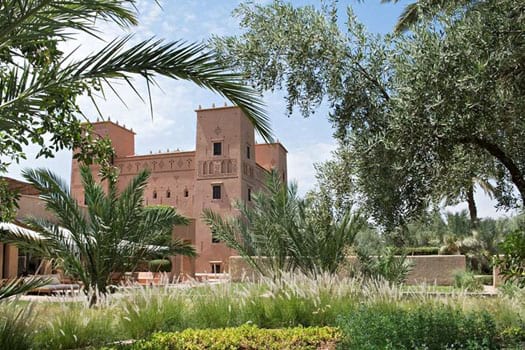 As indulgent a setting as anyone could hope for, the 19th-century Dar Ahlam leaves fortunate guests enchanted and inspired. Set against a stunning Saharan panorama, this Skoura retreat features sumptuous suites and an expansive villa with mud-brick floors and adobe walls, decadent Moroccan cuisine, a swimming pool, hammam, Jacuzzi — even its own perfume parlor, with a selection of hand-cut soaps, body vinegars and massage oils. The riad, a traditional Moroccan house located in the midst of the resort, is dedicated solely to caring for the body through myriad pampering treatments at the wellness center.
Dar Ahlam is a traditional Kasbah in the palm grove of Skoura (40kms of Ouarzazate, 250 kms of Marrakech), at the gateway to the Southern Moroccan desert. It is a truly unique location, where everything is designed to ensure that your dreams come true.
Dar Ahlam is classified "Relais & Chateaux" and is located in Skoura, Province of Ouarzazate, 30 minutes from the Ouarzazate International Airport and about 3 and a half hours from Marrakech.
Capacity: The Kasbah has 9 junior suites, sleeping a maximum of 18 guests. In addition, there are 4 superior suites and one independent villa. So in total, a maximum capacity of 30 guests.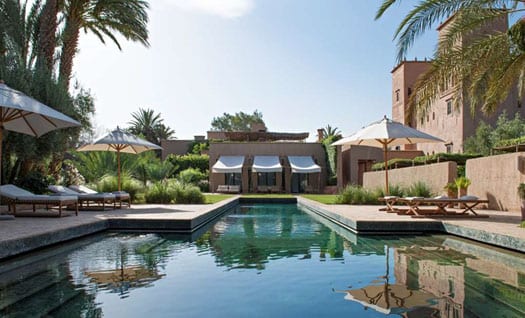 The Garden:
The architect of French landscape, Louis Benech has designed 1.5 hectares of gardens surrounding the Kasbah. It is planted with date palms, olive trees, fig trees, aromatic herbs and a kitchen garden. It offers a various range of places where you can have lunch, dinner, or breakfast or where you can just rest in the shade.
The Kasbah:
Dar Ahlam is a Moroccan Kasbah dated from the 19th Century which was completely renovated in 2002. Dining room, drawing room, Moroccan drawing room, different terraces. 9 suites (from 35-40 m each) with air-conditioning, fireplaces, spacious bathrooms. View on the Atlas Mountains. No televisions. Each one has been decorated individually with unusual antiques and silk drapes.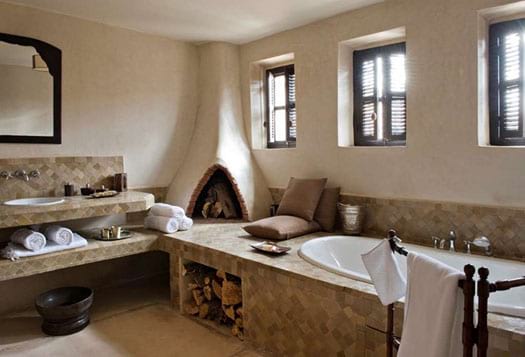 Virtuoso Amenities For 2017-2018:
Upgrade on arrival, subject to availability
Full breakfast daily for up to two in-room guests, locations change daily
A complimentary 50-minute massage for up to two people, per room, once during stay
Early check-in/late check-out, subject to availability
Complimentary Wi-Fi
images courtesy of and © Dar Ahlam
Dar Ahlam Douar Oulad Cheik Ali, Skoura 45000, Morocco
Explore More in Morocco
Morroco's Markets
A colorful explosion of exotic wares.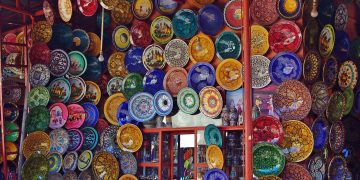 Explore Morocco's Markets, a riot of colors, smells, and exotic wares. From spices and oils to leathers and silks, you'll... read more
Exceptional Experiences in Morocco
Exclusive Access All Over the Globe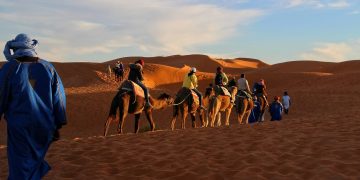 Mint Tea in the Mountains. Lunch in the Sahara. Heli-skiing the High Atlas.... read more