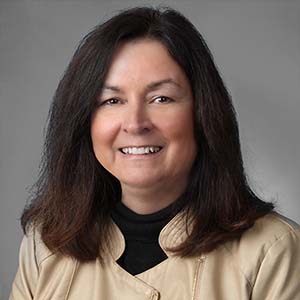 Julie Sallas Corporate Travel Advisor
Read What Julie's Clients Have to Say...
This was the first time I engaged a travel agent to assist with trip planning and it was a great experience. Julie was very responsive and offered suggestions for hotels, etc. that were in line with our budget. The hotels we selected were wonderful and lived up to expectations. One far exceeded anything we'd ever experienced. I would definitely consider using Julie again for trip planning
She is the best always follows up
Wouldn't trust my travel to anyone else.
Julie has been great to work with. She's offered suggestions for hotels in the area we want to stay and within price range we requested. She assisted in booking our tickets and then resolved erroneous routing information with Delta (their error.) This is our first experience working with an agent and it's been painless from the start. Will definitely use again.
Outstanding Customer Service Julie was very professional and always available. She gave me great information and was open and honest. She was not tiring to sell me anything but gave me great advice. I really enjoyed working with Julie and we spoke yesterday and she is helping me plan our next trip. I found your agency on Angie's List and you were rated the highest. I have passed Julie's name and contact information to a lot of my friends. I can say enough about how professional and friendly Julie is. You really have a great person here. Don't lose her!
Our week on the Viking Mani was lovely. There are many touches that mean a lot - such as four (!) 110 volt outlets in each stateroom (in addition to the European outlets.) This means a lot to women in particular! The ship does provide hair dryers in every room, in addition. There is really no reason to take a converter/adapter for this ship, at least. (Can't speak for any of the older Viking ships, on this issue.) This is an excursion that works well for people who like to be taken in groups and walk the streets of ports of call under the "care' and supervision of a tour guide. We did a "jailbreak" several times and left the group - taking off on our own. For example, in Amsterdam, we ditched the guided tour and hired a boat to take us on an extensive - 90-minute - tour of the canals of Amsterdam. That turned out to be one of the highlights! We saw much more than the people walking with the guide did - and our boat captain told us many fascinating historical tidbits.
Always terrific! We have used Julie for a lot of years and she is always fantastic. Love talking to her.......cheerful, fun and an expert in her field!
Always great. Julie has always delivered on great family vacations for 7+ years now. Plenty of great memories thanks to her.
All went Great, as usual!
We have worked with Julie for a number of years. Not only does she find the best fares, accommodations, etc., etc. but it's always a riot talking to her. Very glad to have found Julie. She Always Takes Good Care of Us!
Julie is always very accommodating and in tune to the requests I make. The person I schedule trips for is very 'pickie' and Julie always goes out of her way to be sure all of the 'requests' are met. She always offers two or three options to be sure I have something to choose from. She is always very responsive to any call s I make to her. Highly Recommend
Julie is always very helpful, and considerate. She researches several options and makes sure I am given all pertinent information so that I have what I need in order to make an appropriate flight decision. She has taken the time to learn my likes and dislikes and makes sure she keeps all of these in mind when she is making suggestions for my travel. She is great at her job and I truly appreciate all that she does.
Julie Tourville is wonderful to work with, in addition to being a Saint! I can't recommend her enough for business travel in particular.
The Travel Agent (especially Julie Tourville) has given excellent suggestions and service on multiple trips. We have been very happy with her professionalism and assistance, and we'll continue to use her on upcoming vacations. Can't recommend highly enough!
Julie: I just wanted to say THANK YOU for your help and cooperation this spring. These last few weeks I didn't make it easy on you with text messages and changed plans while bothering you at night and at home. You were great and it is appreciated. I'm headed to Milwaukee tonight and will probably be locked in until after the draft in June. Once again you were a big help and it is appreciated. Thanks for making my hectic spring workable,
Julie: You and your team have saved me once again! As a professional baseball scout I struggle with constant schedule changes due to inclement weather. I can't imagine not having you at my fingertips! You're the BEST!
Manager/Supervisor, I just wanted to take time and bring to your attention of Ms. Julie Tourville's awesome service she provides whenever I need her assistance. And I am quite sure that her professionalism extends to all who call/e-mail her on a daily basis. Her promptness and attention to details make my traveling so much less stressful. I have been more than satisfied on every trip she has assisted. I've been a MLB scout for the past 10 years and due to my nature of business, I fly overseas quite frequently. And I've dealt with many travel agents in the past, but Ms. Tourville's caring, friendly and professional service is second to none. She is the best in what she does. Sure, she is only doing her job, but when you are stranded at a foreign land with unfamiliar settings, someone like Ms. Tourville at your side can greatly ease your trip. She is indeed my Personal Travel Advisor. Respectfully, Charlie Kim Pacific Rim Coordinator Kansas City Royals
Julie, we want to personally thank you for the setting up the best vacation that we have ever taken. We were very pleased and impressed with the accommodations at the resorts. They were all nothing less than first class. The itinerary you put together was flawless. Everywhere we went from the airports, to resorts, to car rental agencies, the process was as smooth as planned. We can't thank you enough for making our vacation a pleasant experience, with a lot of good memories to cherish and share with our family and friends. I have already told people that you are the best and I recommend you above all others. Thanks again, Michael & Kathleen D.
A few of my favorite places