Ireland has a rich, literary history; something Dublin is keenly proud of. You can delve into that history in more than a few ways. Some more raucous than others!
Trinity College & The Book of Kells
Trinity is one of the Seven Ancient Universities of the British Isles; the oldest in Ireland. The campus is gorgeous and the Old Library truly a masterpiece.  The Long Room in particular is an incredible experience. A stunning space that holds 200,000 of the college's oldest books including the famed Book of Kells.
The Book of Kells is the main draw, possibly the finest illuminated manuscript in the world, on permanent display there.  Created by monks around AD 800, it's one of the oldest books in the world and certainly one of the most exquisite. To stand before those glowing, renowned, 1200 year old pages is truly an incredible experience. The intricate details and vivid colors become clear only when you view the actual manuscript – photographs simply can't capture it's magnificence.
Official, student-guided walking tours of the campus will provide you with a history of the college and its historic buildings.
While there, you can also visit the Science Gallery, the Douglas Hyde contemporary art gallery and the Samuel Beckett Theatre.
Dublin Writers Museum
The beautiful Dublin Writer's Museum set in an eighteenth century house, celebrates Ireland's great masters of the written word. The annex behind it houses a bookshop & exhibition rooms. The Irish Writers' Centre is right next door, and The Chapter One restaurant occupies the basement. A treasure for any literary buff.
Dublin Literary Pub Crawl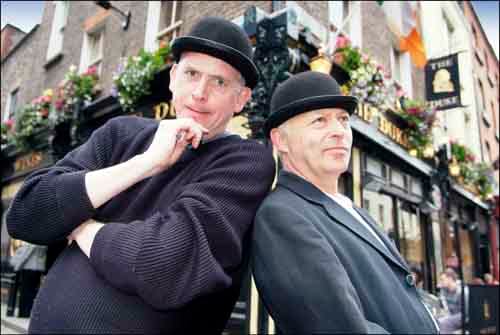 For lovers of the written word who want to celebrate Ireland's fine public houses along with their love of literature, there's the Dublin Literary Pub Crawl.
See the haunts of Joyce, Wilde, Yeats, Shaw, Beckett, and many other famous Irish authors. The well read, witty stewards of this walking tour will take you to places that aren't found in guidebooks.  A unique and lively experience and a very fun way to spend an evening.
Explore More in Ireland
The Westbury
Luxury & Style in the Heart of Dublin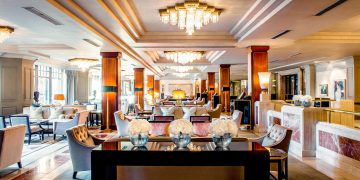 The Westbury not only surrounds you in luxury and style, it places you at the very center of the Dublin's... read more
Guinness Storehouse & Brewery
Where the Dark Stuff is Born
The multifloor museum tells the story of the famous stout using various mediums, including an interactive "Tasting Laboratory" where visitors... read more