For those of us who love to eat, New York City, may top the list of destinations. With over 20,000 restaurants in Manhattan alone – everyone has a favorite restaurant spot, or ten. Every local has their favorite place for a meal but that is no reason to stop you from finding your own spot.
On a recent trip to NYC I was tasked with finding a few GREAT spots for our meals. The excitement quickly led to exhaustion. How do I start? What neighborhood will we be in? Do I want a burger or pasta? Do I pick based on Michelin stars or James Beard Award winners? Who is my favorite chef? Do I want cheap eats or fine dining? The questions started rolling through my head and I didn't know where to begin.
The list of restaurants that I ate are not meant to be the 'Best of Guide' nor should it be considered THE list to base your trip on, however, it is meant to show the variety in which you can eat your way through New York City!
Eat at one of the most iconic – Tavern on the Green. Originally designed to be a sheep house in the 1800's – but now known as one of the most iconic and original high end dining restaurants in the city. Step into a breathtaking dining room and bar that shows off Central Park.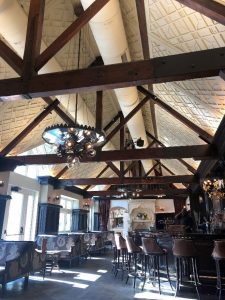 Dine with Michelin Stars – Daniel. Fine dining, at its finest. Truly a memorable experience, with surprises abound. Daniel Boulud has earned 2 Michelin stars at this restaurant and deserves every bit of them. The only thing better than the food may have been the service. The plating was unprecedented, the tastes were extraordinary, and the service was world class. (Escargot and Mille-Feuille pictured)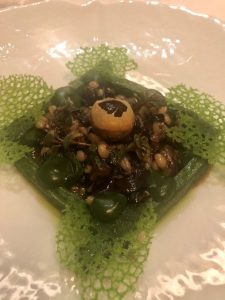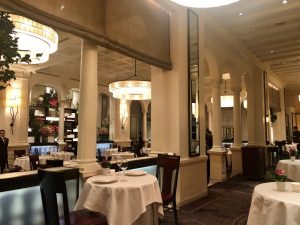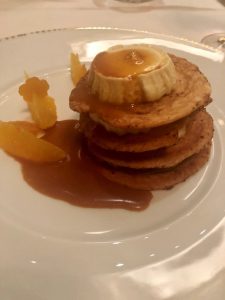 Best bar food in the city? Gramercy Tavern – may well win this award. Don't let the word bar food let you think it's simple or bland. This bar is called a tavern, and it knows how to cook as well as it knows how to serve its drinks. Set between Gramercy Park and the Flatiron building, Michael Anthony's has a changing menu based on what he can find fresh in the local area. (mushroom lasagna and tavern burger pictured)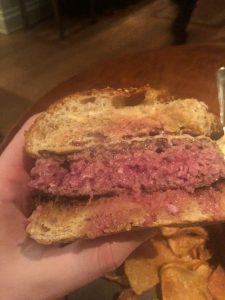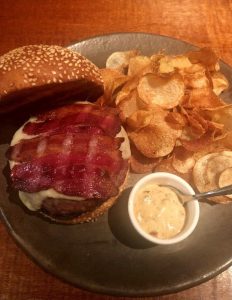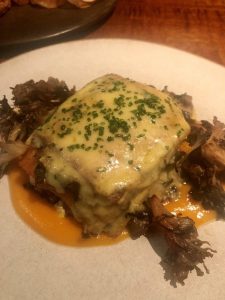 Dining in the hotel – Inside the world class Parker New York awaits a surprise. The Burger Joint – this may be the best burger in NYC, and I assure you it is in the most unexpected of places. Hidden within the lobby, the hole in the wall bar feel serves up delicious, no fuss burgers done expertly well. The menu states the simplicity – 'How do you order? Hamburger or Cheeseburger?' These are your options. I love restaurants that don't offer the fuss, let's keep it simple, but do it so well you have to write about it.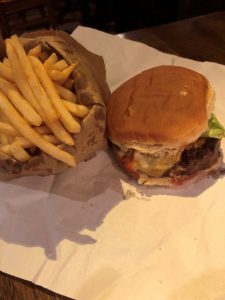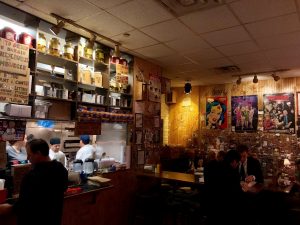 Indulgence or gluttony – I'm not really sure, but Black Tap certainly knows how to do dessert. Their crazy shakes are every bit of the word. With several locations through NYC, this is a most stop for the sweet tooth lover. A peanut butter milkshake topped with pretzel rods, peanut butter cups, M&M's, whipped cream and a chocolate drizzle – this thing is meant to be shared. If you are hungry when you show up and want something more than dessert they also have a nice beer selection and a great classic burger.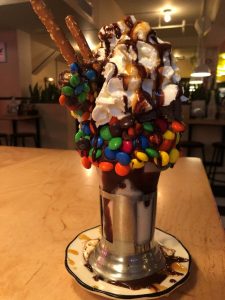 Drink on top of the world – why select one rooftop bar when you can select two! First stop the Refinery Rooftop with amazing views of the Empire State Building. Don't let weather steer you away either. With a glass roof no matter the weather the views are amazing. If you are in midtown and want spectacular views head to the top floor of The Peninsula New York. Salon de Ning has the upscale, old school feel that you want to experience while in New York. Constantly rated one of the top bars in NYC, once there, you quickly realize why it remains on the list. Insider Tip: If you like martinis – ask for the Passion Martini, it's not on the menu, but the bartender knows how to make it.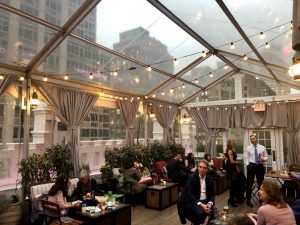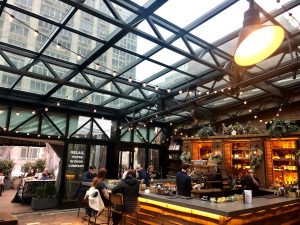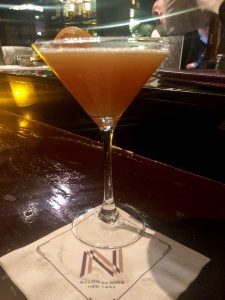 Start the morning like every New Yorker – with a bagel from Ess-A-Bagel. This wonderful café has over 10 bagel types and more toppings than you can think. Personally, I stick with the classic and get a 'cinnamon raisin, toasted with cream cheese'. Located in the heart of Manhattan this is a bustling breakfast joint that despite the line gets you in and out in a New York minute.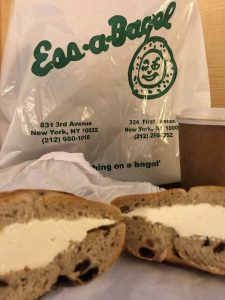 As I said at the beginning this is not meant to be the best of list, nor should it be considered the only places to go – but for those who love to eat and drink – please know that New York City may well become home to you, at least for the few days you find yourself there!