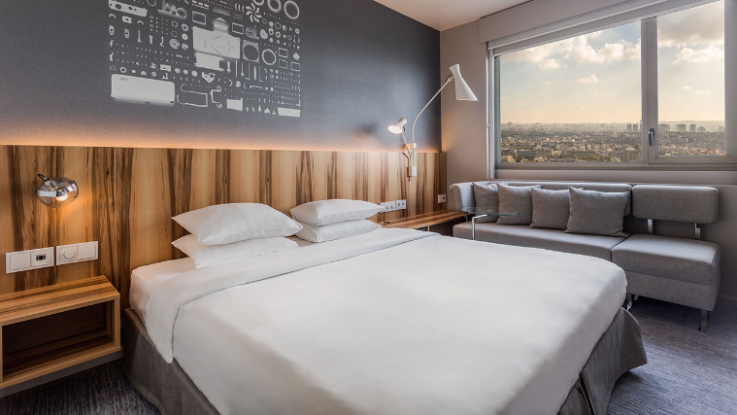 The only skyscraper hotel offering a spectacular view of Paris and its most beautiful monuments, including the Eiffel tower and Arc de Triomphe.
Ideally located within the Paris Convention Center, find everything under one roof: Shopping Center, access to the public transportation and airport shuttle, convention and meeting spaces, theater and cinema, parking, restaurants, bars.
The 34th floor of boasts a newly refurbished lounge/bar illuminated by a chandelier made up of 11,000 glass rods, and drinks concocted by one of France's premier mixologists. The spectacular views of the city bar lend the nightspot its perfect name: La Vue!

images courtesy of and © Hyatt Hotels
Hyatt Regency Paris Étoile 62 Boulevard Gouvion-Saint-Cyr,
75017 Paris, France
Explore some of our favorite attractions and hotels in Paris