The Louvre, in its successive architectural metamorphoses, has dominated central Paris since the late 12th century when it served as the royal palace. You will first encounter the famous pyramid made of glass and metal created by architect Mr Pei and built in 1989 and then the museum. Quite a maze there!
A mecca for art lovers as well as a beautiful museum in which to begin an appreciation for art,
The Louvre has over 35,000 works on display (just one-tenth of its total collection) and is far too enormous to see in one day. For your first visit, we recommend you choose one wing or period to focus on and plan to return.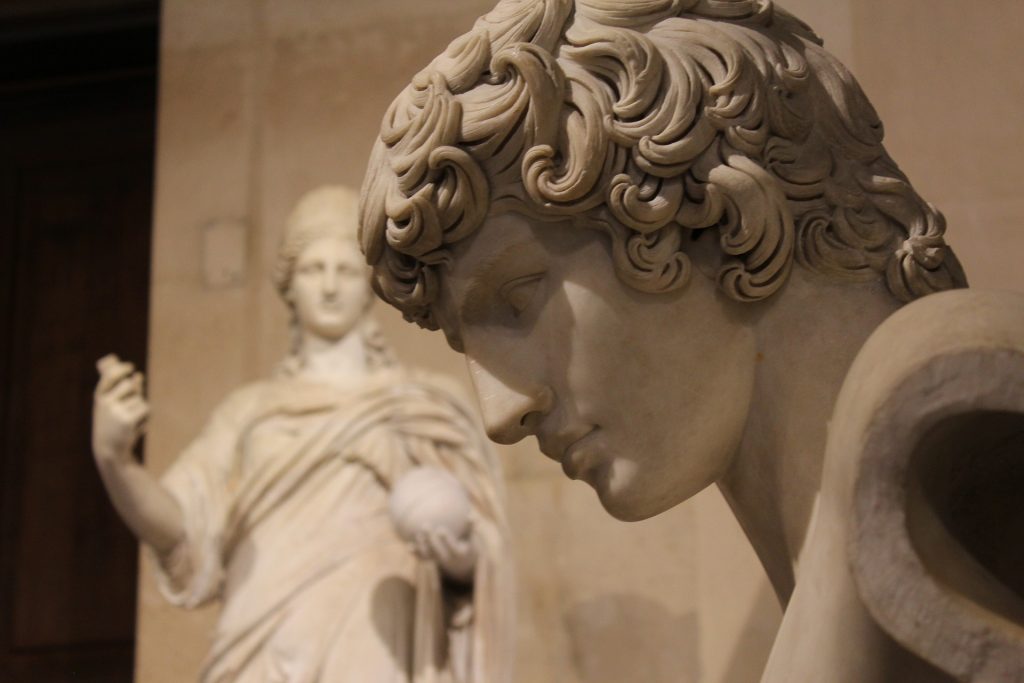 The museum features an impressive, prestigious, and unparalleled collection of some of the greatest works of art in the Western World. The Mona Lisa, Venus de Milo, Winged Victory, some great Vermeer, Egyptian artifacts, and masterpieces from nearly every artistic period are just the tip of the iceberg.
Pro Tip: Unless you plan to spend the entire day within its walls (or even if you do!), it is worth the extra money to tour the museum with a private guide who can expedite your viewing of the signature pieces, provide expert commentary, as well as sharing other galleries that may hold interest for you. With a private guide you will also have expedited entrance into the museum, avoiding the long lines just to get in.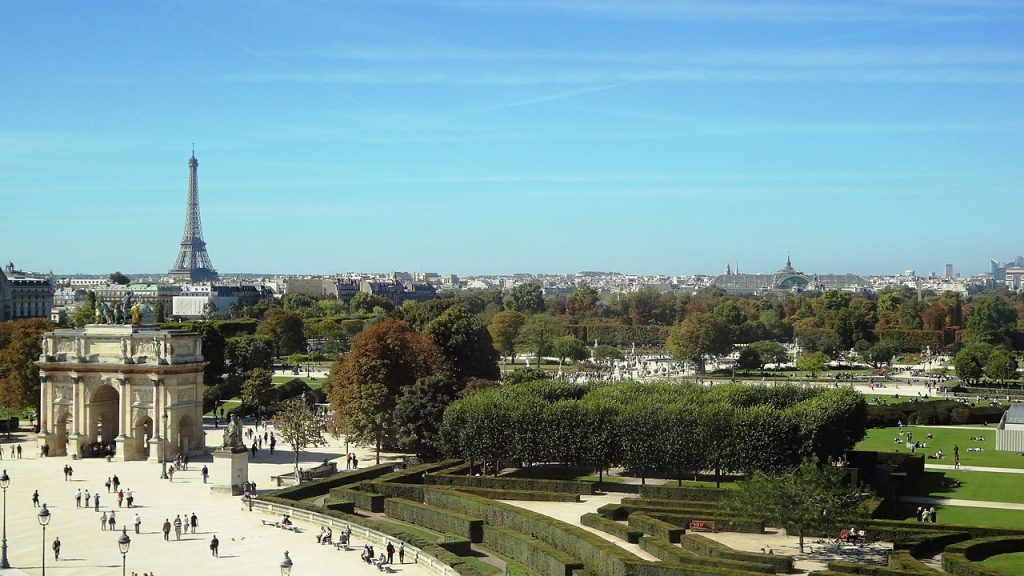 Take time for a stroll in the exquisitely manicured Tuileries & Carrousel Gardens. Once the private domain of the royal family, the gardens stretch from the Louvre to the Place de la Concorde.  Over 200 exceptional statues and vases make the gardens an open-air sculpture museum for you to enjoy alongside the gorgeous landscaping and abundant fountains.
Take a break to relax  and grab a snack in the lovely Cafe de Marly, tucked away in a side wing. The underground shopping mall beneath the famous pyramid, known as the Carrousel de Louvre, is also worth a stop. (It's also one of the only places open for shopping in Paris on a Sunday.)
Louvre Museum Rue de Rivoli, 75001 Paris, France
Explore some of our favorite attractions and hotels in Paris