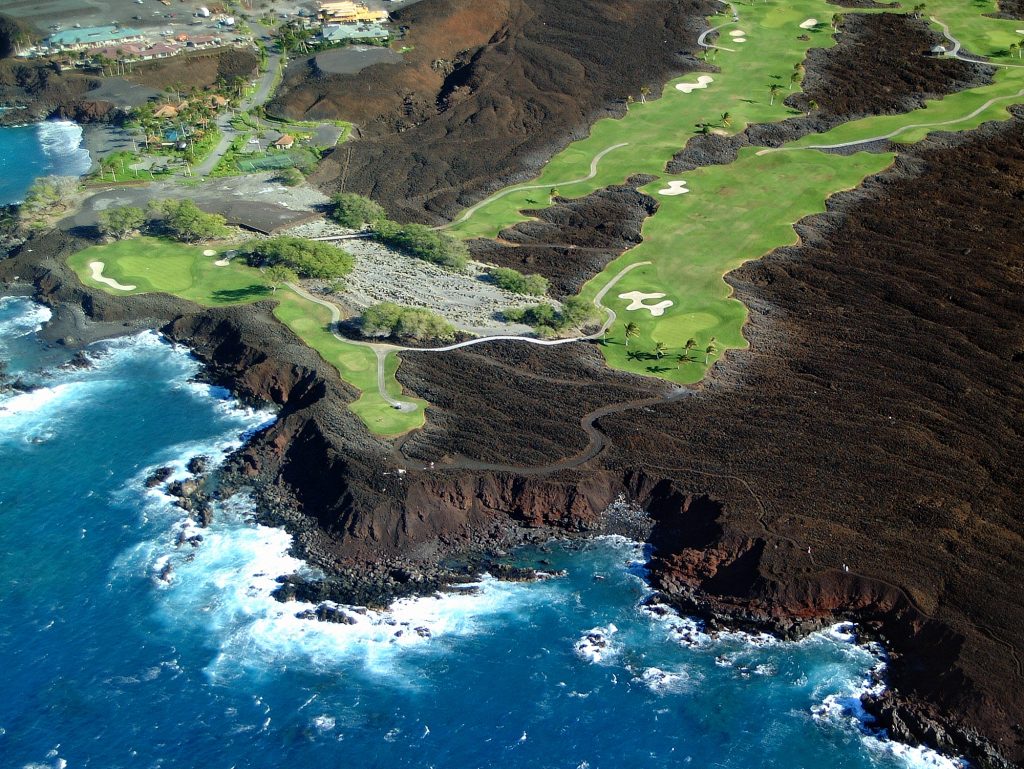 The youngest island in Hawaii island is also the largest… and it's growing every day! The majesty of the aptly nicknamed, Big Island is sure to leave you awestruck and humbled. A rainbow of beaches, the raw power of active volcanoes and the lush rainforests make Hawaii Island a truly magical place, full of otherworldly landscapes and the palpable vibration of new land forming.
From the lava flows at Volcanoes National Park to the lush valleys of the Hamuka Coast; from the snow-capped peak of Maunakea to the jet-black sands of Punaluu Beach, Hawaii island is an unparalleled display of the power of nature. In  fact, you can experience ten of the world's climate zones on the Big Island – from Wet Tropical to, believe it or not, Polar Tundra.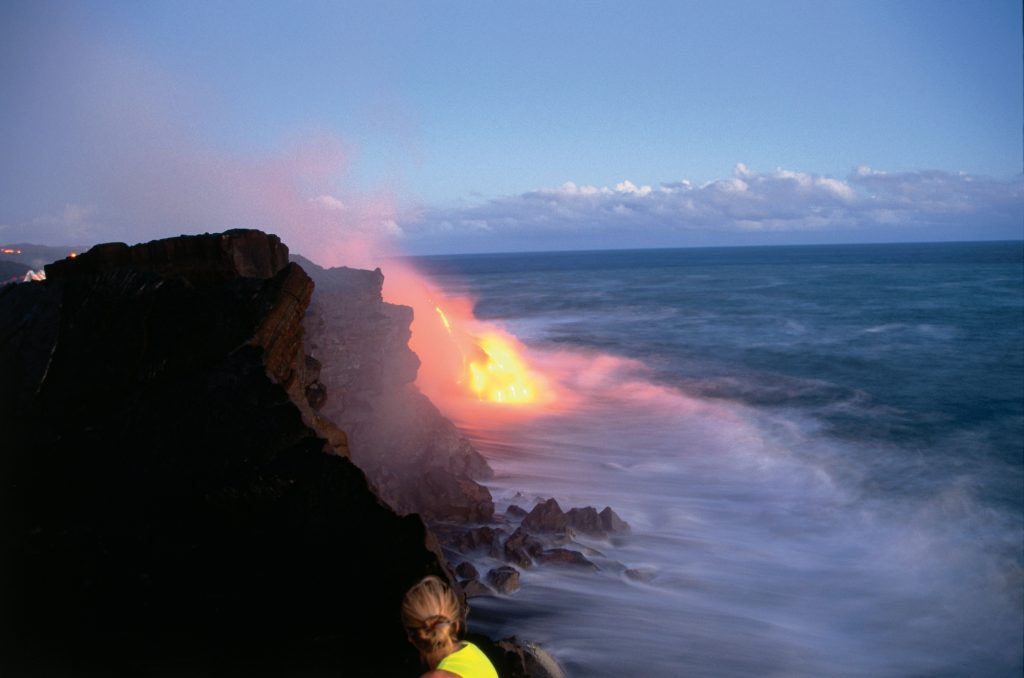 Much of the island retains a rural flavor though there are plenty of luxurious accommodations along the famed Kohala and Kona coasts. Kona is famous for its coffee and Kohala known for its world renowned golf courses, but you'll also find breathtaking lava fields, national and state parks, outstanding snorkeling and scuba diving and one of the islands largest white sand beaches.
On the eastern side of the island, along the Hamakua you will find yourself transported to a verdant rainforest with stunning waterfalls and lush green valleys.
Of course, the southern region of Kau boasts the most dynamic and primal attraction: Active volcanoes. The lava flows meeting the sea can be seen by boat or by helicopter. A stunning sight that you won't want to miss.
Explore some of our favorite attractions and hotels on Hawaii Island