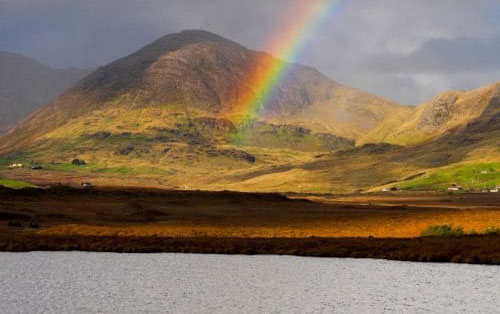 There are no words that can accurately capture the majesty of Connemara; you have to experience it for yourself. The landscape is staggeringly beautiful.
Take the Skyroad to the scenic town of Clifden, charming and lined with craft shops,  hotels, and pubs. Don't miss the lovely Kylemore Abbey, which looks like a fairytale come to life. Be sure to take a cruise on Killary Bay for spectacular views. Visit the town of Roundstone to watch traditional Irish drum makers at work.
Truly a visual feast, this is a region to be savored, full of quaint towns and friendly people.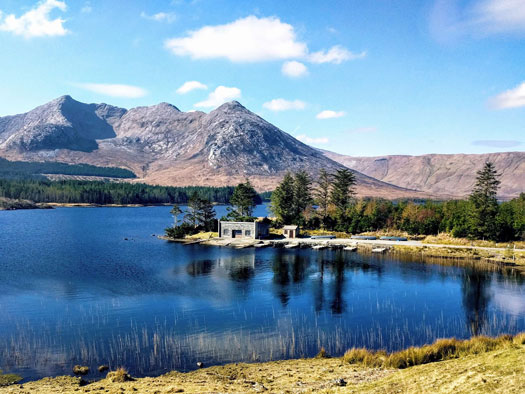 Although it's difficult to pick any one area of Ireland as the most picturesque, Connemara is certainly a top contender. The mountains known as the Twelve Bens tower over a coast worn by the Atlantic into a maze of fingerlike headlands and inlets. Go inland, and you'll find more water—hundreds of lakes whose waters reflect the mountains and sky.
The best way to enjoy the Connemara region (the western half of County Galway and about 30 mi/50 km west of Galway town) is to park the car and walk—some of the best walks in all of Ireland are found there.
One of the most beautiful routes in the region is Highway R 344, which runs through a tranquil and largely empty valley alongside a stream and a lake.
Pro Tip
If you choose to tour the country roads by car, be careful when driving—mountain sheep, the region's favorite livestock, can easily leap over fences and onto roads.
Explore More in Ireland
Dromoland Castle
Absolute Luxury on the Emerald Isle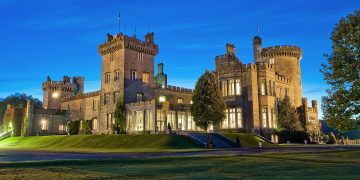 Dromoland offers deluxe accommodations & the experience of living like royalty, surrounded by breathtaking scenery, absolute luxury & exceptional service.... read more