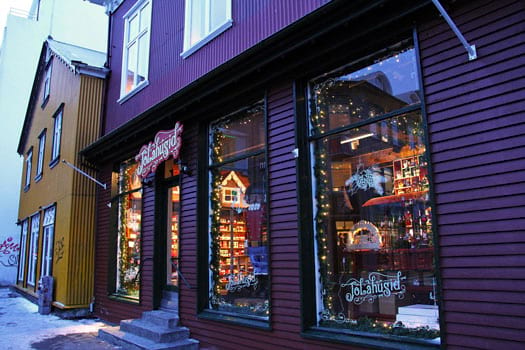 Walk around the old part of Reykjavik, near Parliament, and peer into the area's shops. If looking for knickknacks, don't skip Kolaportid. At this flea market, you can unearth some of the city's top bargains. Eymundsson, a bookstore near the main post office, has a good supply of English-language books, photo books on Iceland and small gifts.
Across the main street and up the hill is Laugavegur, Reykjavik's main shopping street, where you'll find anything from fish-skin leather to record stores to Reykjavik's hippest fashion in design shops such as Kron Kron. The Handknitting Association of Iceland is a good place to buy handmade woolen sweaters or yarn to make your own.
Where to shop in this new-found epicenter of European cool.
Originally appeared in May 2015 issue of Virtuoso Life (excerpted)
By Marika Cain, Virtuoso Life Managing Editor
Photography by Nanna Dis

The Incubator
Projects showcased at Sigridur Sigurjonsdottir's Spark Design Space gallery and shop have included perfume (Andrea Maack's visual-arts-inspired fragrances), graphic design (gorgeous maps of European capitals by Paolo Gianfrancesco in a rainbow of Pantone hues), and category-defying works (a sort of Icelandic Lego set made of real fish bones). Spark also stocks excellent Icelandic art books and works from past and current exhibitions.
Haute Wool
Steinunn Sigurd's line of knitted garments, STEiNUNN, runs the gamut from supple, fine-gauge cardigans and crew-neck sweaters to wildly textured headdresses and scarves that mimic lava flows, plus wool hats, coats, shirts, dresses, and pants. A visit to her shop and studio in the Fishpacking District doubles as a fine-art photography outing: Original Mary Ellen Mark Polaroids from the designer's days in the New York fashion world adorn the walls.
Collective Cool
Kiosk artists' collective stocks locally made fashion and jewelry, including designer/visual artist Hildur Yeoman's work – crocheted nylon necklaces reminiscent of delicate sea plants embellished with glass beads and semiprecious stones, and her more outré fashion (one of her collections incorporates crocheted poodles).
Bright Spot
The riot of color in KronKron radiates chiefly from its namesake brand, Kron by KronKron. A husband-and-wife team turns out what might be called Icelandic muumuus, as well as dresses, tights, and footwear straight from a Willy Wonka hallucination. The shop also stocks other high-end brands such as Acne Studios and Sonia Rykiel.
All Things Iceland
Clothing and ephemera from "Good Old Iceland" (as the shop's slogan goes) fill Geysir, a woodsy-feeling boutique. Pick up an Icelandic wool Wing scarf (a scallop-edged garment inspired by Iceland's feathered friends) from design-community stalwart Vik Prjonsdottir – or a wearable "baby seal" baby blanket.
Rising Star
Local boy and recent Icelandic Academy of the Arts graduate Gudmundur Jorundsson turns out Jör, his menswear and menswear-inspired womenswear lines, in his studio downstairs from the shop.
Explore More in Iceland
Hotel Holt
Luxury in the heart of Reykjavik.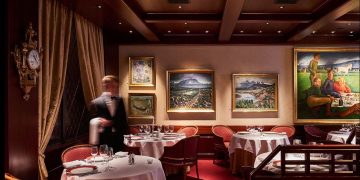 Hotel Holt is an established and well known luxury hotel in the heart of Reykjavik with outstanding customer service, great... read more
Northern Lights Adventure with Iceland Encounter
Experience the Aurora Borealis & Iceland's Incredible Countryside firsthand
Iceland Encounter's five-day Northern Lights adventure includes two nights in Reykjavik and two nights in the countryside, where conditions for... read more