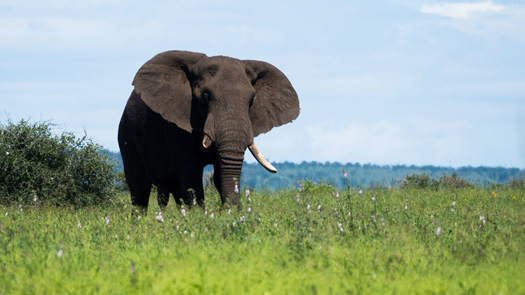 Located 205 mi northeast of Johannesburg, Kruger National Park is one of the world's greatest wildlife reserves and should be part of any trip to South Africa.
At Kruger, you'll get up close and personal with the "Big Five" —rhino, buffalo, lion, leopard and elephant—and plenty of others. An untouched wilderness of scrubland broken by acacia and mopane trees, waterholes and riverbeds, the park is home to nearly 140 species of mammals and over 500 varieties of birds. Accommodations range from rustic camping to luxurious lodges. Kruger is special in that you can embark on one to five day treks on wilderness trails, with rangers, of course. Make reservations as far in advance as possible.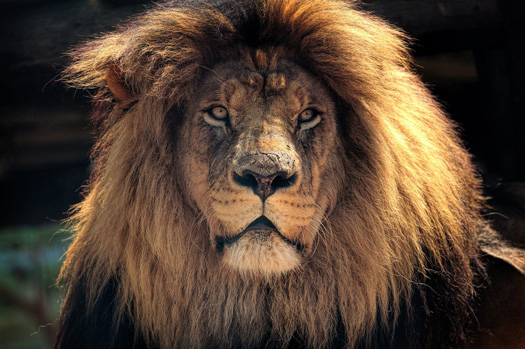 The adjacent Sabi Sands Game Reserve is made up of a handful of small, private conservancies that share an open border with each other as well as with the Kruger. These reserves well worth the price as they offer superb Big Five viewing in open four-wheel-drive vehicles driven by professional ranger-guides, and boast an exceptional success rate when it comes to locating the elusive leopard and other nocturnal predators.
One of these reserves is Sabi Sabi. Its lodges are both informal and very good (they're on a river near a water hole and provide excellent animal viewing).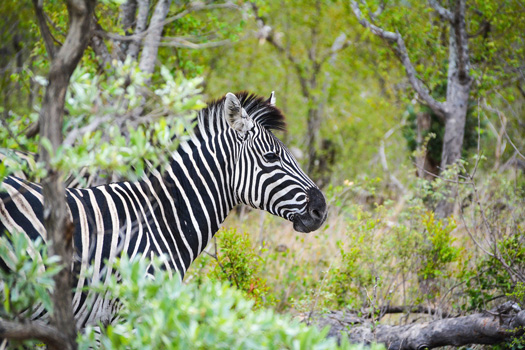 Mala Mala Game Reserve, also part of Sabi Sands, has lodges that have been ranked among the best in the country.
Londolozi Reserve also offers luxurious accommodations. Whichever you choose, stay at least two nights (to allow for weather problems and to see as many animals as possible).
Timbavati, yet another reserve sharing an open border with the Kruger, offers a chance to see rare white lions.
PRO TIP
While you're in that area, stop off at God's Window and Blyde River Canyon for some of the most breathtaking views on the planet.
Kruger National Park South Africa
Explore More in South Africa
Tintswalo Safari Lodge
Luxury and Privacy with Exclusive Game Viewing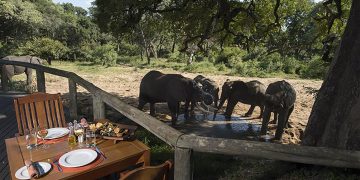 In the heart of Southern Africa's most untouched wilderness lies the elegant Tintswalo Safari Lodge, surrounded by the private Manyeleti... read more
South Africa's Cape Winelands
Award winning viniculture and breathtaking scenery.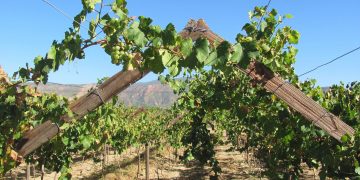 Lovers of wine will delight in the Winelands of South Africa's Western Cape, full of award-winning vineyards and beautiful scenery.... read more