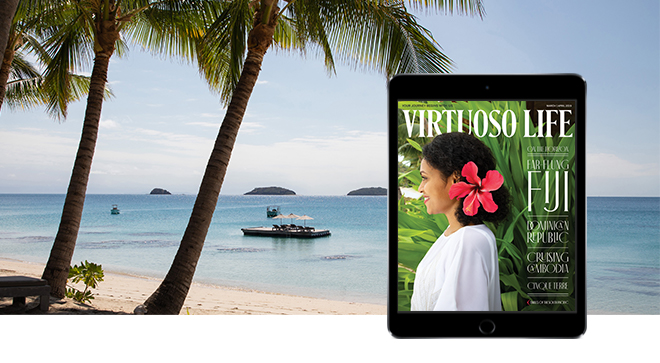 There's just something about being on the water that's good for the soul. Whether it's an ocean, river, lake, or even a pool, water can energize or calm, inspire or entrance. It certainly calls to us on our travels. If water is life, then let's not waste either. The world is waiting, so go ahead and dive in.

Liquid Asset »
Water-centric travel experiences that support our most precious resource.

Playing with Fire »
Tulum's culinary scene turns up the heat.

Grizzlyland »
An expedition cruise through Katmai National Park proves one of the wildest rides in Alaska.

Into the Blue »
One retreat has big plans to keep its little corner of Fiji pristine.

Essential Cinque Terre »
When the ship docks, a crowd-dodging plan is key in these coastal Italian postcard villages.