The Stunning Majesty of the Scottish Highlands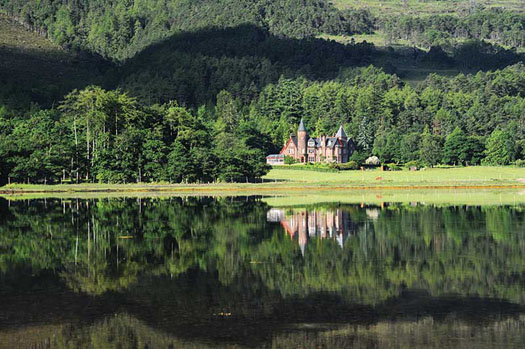 Stay at the lovely manor house, The Torridon, a real treasure in a fairy tale setting… literally. These highlands are the setting for the Disney•Pixar movie Brave and it's easy to see why. The magnificent landscapes will take your breath away.
Named AA hotel of the year in Scotland for 2012 and 2013, this lovely, boutique hotel offers adventure, relaxation, and fine cuisine in a delightfully rugged landscape.
Great fishing, stalking offered here along with numerous other outdoors activities – skeet shooting, archery; even rock climbing and river rafting.
Set in 58 acres of parkland at the end of a magnificent sea loch, The Torridon has one of the most spectacular and idyllic locations in the country.
Perhaps you yearn for a reviving outdoor escape or simply a relaxing holiday, pampered in a superb luxury hotel.  The Torridon grants each guest exclusive luxury with a personal touch.
Personal Service
You have to make an effort to get to The Torridon, tucked away in this beautiful corner of the Scottish Highlands, but once you are here, the staff will go the extra mile to make sure you have a fantastic time.
Come to The Torridon and you will find a team of highly-trained and motivated staff committed to your comfort and well-being. This is a property that excels at delivering a luxury experience with a personal touch will do their very best to anticipate your every need.
Activities & Adventure
Breathe in good clean fresh Highland air and take a break from the stresses of daily life. You'll have a professional activities team ready to take you safely onto the mountains, the sea lochs or for those who prefer gentler adventure, on a guided stroll through the Torridon estate.
The traditional image of a Highland stag gazing across a scenic glen is alive and well here. Guests who take a sea loch cruise or go out onto the water in kayaks often see seals and occasionally otters. And if you like bird-watching, don't forget your binoculars. There is a fine assortment to see on the Torridon's doorstep.
Images courtesy of and © The Torridon