Templo Expiatorio de la Sagrada Familia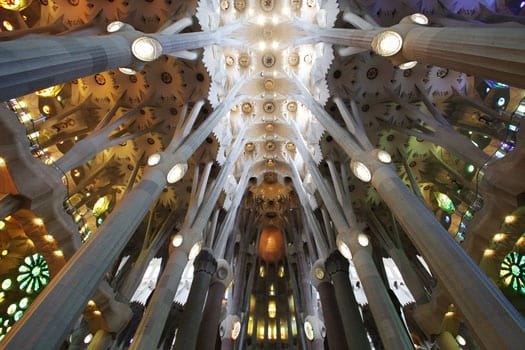 The  Sagrada Familia has to be seen to be believed. Even when you're standing before this massive structure, it's hard to comprehend. The foundation stone was laid in 1882, and Antoni Gaudi worked on the building for more than 40 years, leaving it unfinished when he died in 1926.
Work continues nearly 100 years later, though not without controversy. Most of Gaudi's original plans were lost or badly damaged so the current additions are mostly guessing at the architect's intentions. You'll have no trouble distinguishing the portions that are pure Gaudi and those that are more recent additions, based on the color and condition of the stonework.
Pro Tips:
Start your visit in the church proper before ascending one of the massive spires in an elevator to take in spectacular views of the city.
You'll also want to visit the Gaudi House Museum located in the basement of the Passion facade.
Expect large crowds and consult with your Travel Advisor – Our partners in the city can set you up with exclusive access, allowing you to spend your time marveling at Gaudi's genius, instead of waiting in lines!
Parc Guell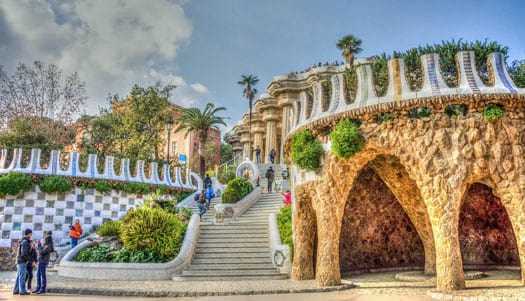 Gaudi's dreamland, Park Guell, has been carefully restored and is an experience no visitor to Barcelona should miss.  Some of the city's most iconic sights are in the park, including Gaudi's mosaic dragon, the monumental plaza with its famous, winding, colorful bench covered in fragments of multicolored ceramic, and unparalleled views of the city. 
The park was originally intended to be a housing development, but only a few buildings were completed, including the gingerbread gatehouse.
Pro Tip:
The Monumental Plaza is open daily though the hours change seasonally with last entry granted 30 minutes before closing:
May-October:  8am-9:30 pm
Late March to late April: 8 am-8 pm
Late October to early March: 8:30 am-6 pm
Admission to the park is free, though the monument section has a small fee for admission.
UNESCO WORLD HERITAGE SITES
Seven properties built by the architect Antoni Gaudí (1852–1926) in or near Barcelona testify to Gaudí's exceptional creative contribution to the development of architecture and building technology in the late 19th and early 20th centuries. These monuments represent an eclectic, as well as a very personal, style which was given free reign in the design of gardens, sculpture and all decorative arts, as well as architecture. The seven buildings are: Parque Güell; Palacio Güell; Casa Mila; Casa Vicens; Gaudí's work on the Nativity façade and Crypt of La Sagrada Familia; Casa Batlló; Crypt in Colonia Güell.
Description is available under license CC-BY-SA IGO 3.0
La Sagrada Familia Carrer de Mallorca, 401, 08013 Barcelona, Spain
Explore More in Spain
Majestic Hotel & Spa
Unforgettable Views
A timeless universe of elegance and tradition, experience the Majestic Hotel & Spa, settled in the heart of Barcelona.... read more
Exceptional Experiences in Spain
Spanish Serenade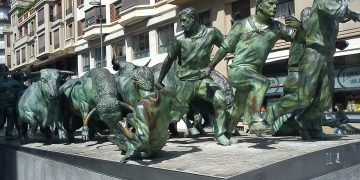 Running Bulls and Artistic Excursions - Exceptional Experiences Abound in Spain.... read more