Sintra, Portugal easily merits a day trip or more to explore. You'll find palaces, castles, formal gardens, and beautiful homes peppering the countryside's green hills. Nearby are some exquisite Atlantic beaches that deserve a visit.
Palaces
You'll want to visit the massive Palacio Nacional de Sintra. The royal palace is known for its splendid azulejos. Next, head up to the rocky hilltop where you'll find the whimsical Palacio da Pena. This castle, built in the 19th century to be Queen Maria's private playground, is an fascinating blend of Gothic, Arabic, and Renaissance architecture that also offers spectacular views from the top.
Monserrante Palace boasts incredible gardens featuring a waterfall and exotic plants. The palace itself is in the neo-Gothic style and though it is small, it is stunning with Islamic style arched corridors. The Moorish Castle dates back to the 8th century, during Islamic occupation. The views from the battlements are well worth climbing the stone steps for. Recent archaeological discoveries and restorations make it easy and fun to appreciate the history of the site.
Beaches
The beaches are nothing short of breath-taking. The Praia Grande boasts a long stretch of sand that is popular with surfers and plenty of amenities. The Praia da Ursa is a nudist beach with some stunning rock formations.
If the surf is a little too rough for your taste at these sites, head for the protected seawater pool nestled beneath the clifftop village of Azenhas do Mar.
Wine
Save time to visit Adega Regional de Colares, Portugal's oldest wine cooperative and one of the few places where you can learn about the unique Colares wine. The sandy, coastal location has proven ideal for producing wine. Let us set you up with a guided tour with the winemaker to make the most of your visit.
Explore More in Portugal
Vidago Palace
Luxury & Old World Charm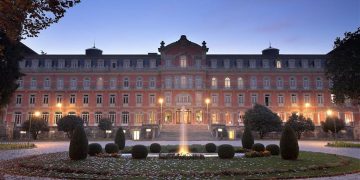 Hidden in the woods about an hour outside Porto, Vidago Palace is utterly enchanting with impeccable service, luxury, and old... read more
VILA VITA Parc Resort & Spa
Celebrate the best of Portugal
VILA VITA Parc celebrates the best of Portugal, immersing you in an ultra-luxurious and lush seaside oasis with every imaginable... read more