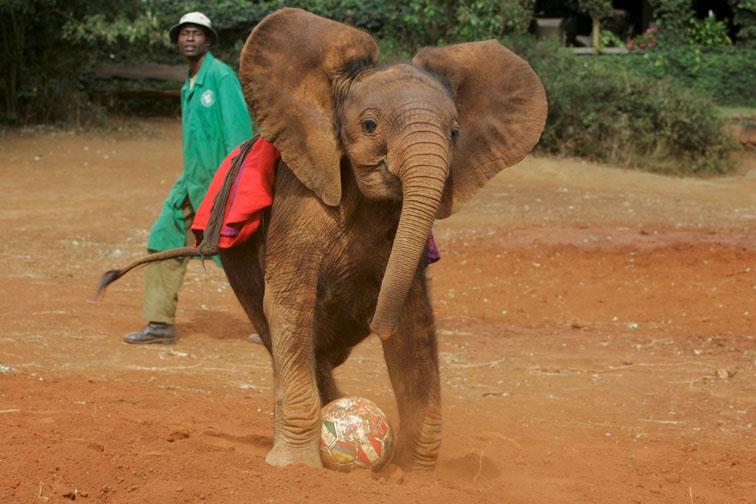 Get up close and personal with elephants and black rhinos at this very special nursery in Nairobi. You'll meet orphaned animals that Kenya native Dame Daphne Sheldrick, an international authority on the rearing of wild animals, has rescued and rehabilitated.
The David Sheldrick Wildlife Trust, named after her late husband, runs the nursery where the orphans are raised before they are returned to Tsavo. You'll even have the opportunity to foster one of these magnificent creatures.
From DSWT
At the heart of the DSWT's conservation activities is the Orphans' Project, which has achieved world-wide acclaim through its hugely successful elephant and rhino rescue and rehabilitation program. The Orphans' Project exists to offer hope for the future of Kenya's threatened elephant and rhino populations as they struggle against the threat of poaching for their ivory and horn, and the loss of habitat due to human population pressures and conflict, deforestation and drought.
To date the David Sheldrick Wildlife Trust has successfully hand-raised over 150 infant elephants and has accomplished its long-term conservation priority by effectively reintegrating orphans back into the wild herds of Tsavo, claiming many healthy wild-born calves from former-orphaned elephants raised in our care.
images courtesy of and © David Sheldrick Wildlife Trust
Nairobi National Park Nairobi, Kenya
Explore some of our favorite attractions and hotels in Kenya