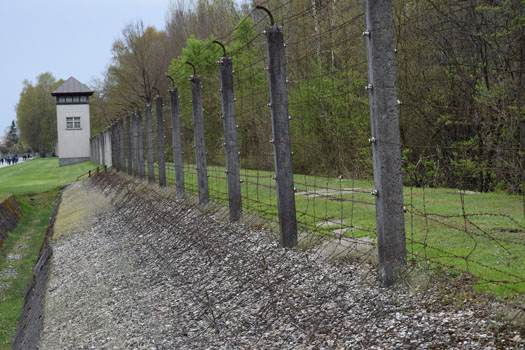 A sobering and humbling experience. Dachau is not an easy place to visit but it is an important one. Walking through the stark, haunting grounds of the camp brings you face to face with the reality of what happened there. Prisoners stripped of all humanity, forced into slave labor, tortured, experimented on and murdered.
Hitler's first concentration camp, set up by Himmler in 1933, much of Dachau was destroyed after the war but some buildings remain. The museum is in the large structure where prisoners were "processed." You will see photographs and documents that outline how the camp was run, who was incarcerated and who was murdered, as well as the personnel who ran Dachau.
Two barracks have been rebuilt to offer visitors some insight into the conditions the prisoners endured. Of course, these are unused, sanitized reproductions. Dachau was built to house a few hundred prisoners but ended up packed with thousands.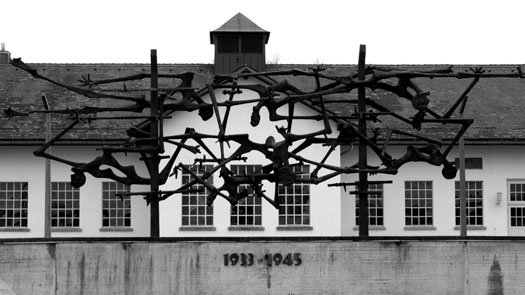 The list of prisoners included Jews, homosexuals, Social Democrats, Gypsies, clergymen, political opponents, trade unionists, and many others. It was presented to the public as a labor camp, designed to "rehabilitate" political dissidents and "social and sexual deviants" through work. Hence the motto emblazoned on the gates, "Arbeit Macht Frei" – "Work Gives You Freedom."
The Memorial Site on the grounds of the former concentration camp was established in 1965 on the initiative of and in accordance with the plans of the surviving prisoners who had joined together to form the Comité International de Dachau. The Bavarian state government provided financial support. Between 1996 and 2003 a new exhibition on the history of the Dachau concentration camp was created, following the leitmotif of the "Path of the Prisoners".
Individual tours provide a basic knowledge of the history of the Dachau Concentration Camp and the memorial site, as well as to examine the question "What does this history have to do with us today?"
Important Information
Dachau is about 30 minutes from Munich's main train station.
Plan to spend 2-3 hours visiting the grounds. Tours last about 2.5 hours.
The camp and memorial are open Tuesday – Sunday from 9am to 5pm
Admission is free – A nominal fee is charged for guided tours and audioguides.
Dachau Concentration Camp Memorial Site Alte Römerstraße 75, 85221 Dachau, Germany
Explore More in Germany
Regent Berlin
Opulence in the heart of Berlin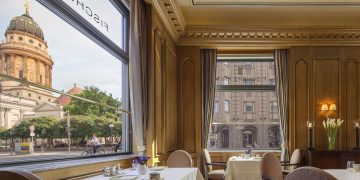 Regent Berlin is located at Gendarmenmarket square and is certain to satisfy with remarkable views of two 18th century cathedrals... read more
Exceptional Experiences in Germany
Authentic Deutschland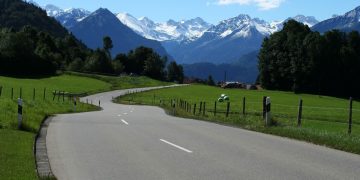 From BMW's, Bach, and Bier Gardens to Dresden's Green Vaults and Frankfurt's Great Rieslings - Exceptional Experiences Abound in Germany.... read more