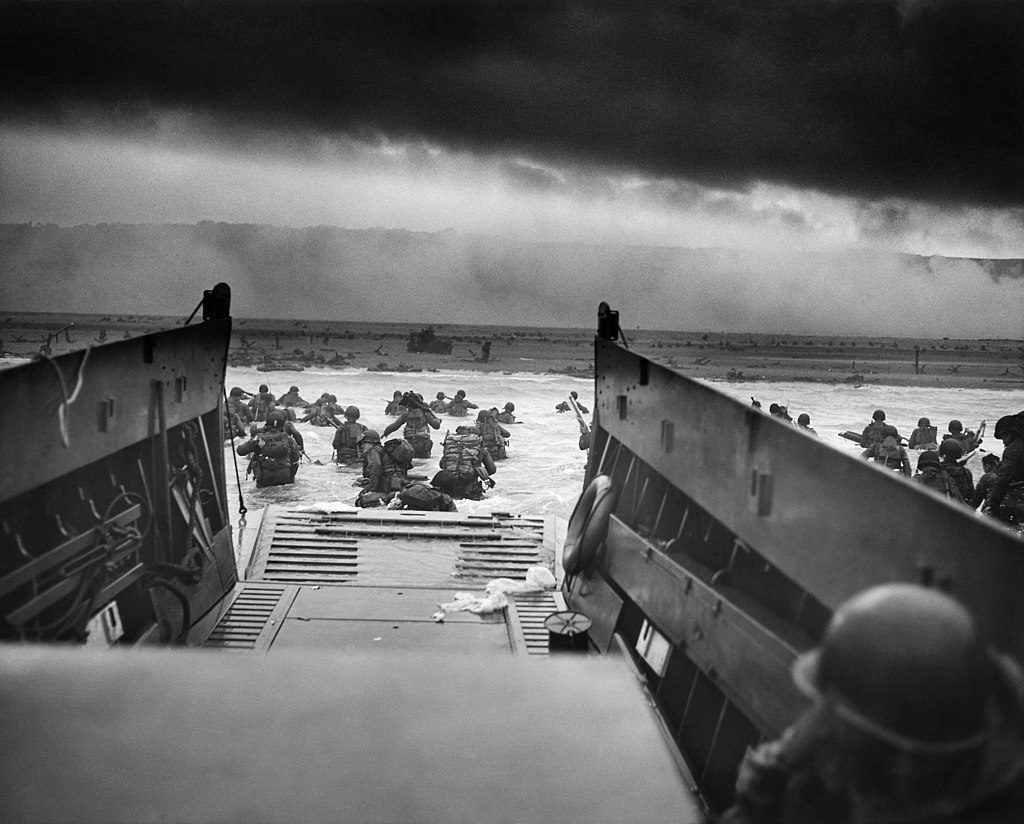 The Atlantic coast north of Bayeux, France, from Utah Beach in the west to Sword Beach in the east, is still littered with the remnants of WWII battles as well as museums and monuments in tribute to the courage of the Allied Forces who successfully carried out the largest operation in military history on June 6, 1944.
Arromanches: Here you'll find the remains of the Mulberry harbors, the artificial port, comprised of floating roadways and pierheads at ground zero of the D-Day invasions.
The D-Day Landing Museum at Arromanches was the first built to commemorate the day.  You can also visit Arrmanches 360°, a 9 screen, circular cinema that screens a powerful 30 minute film about the landings.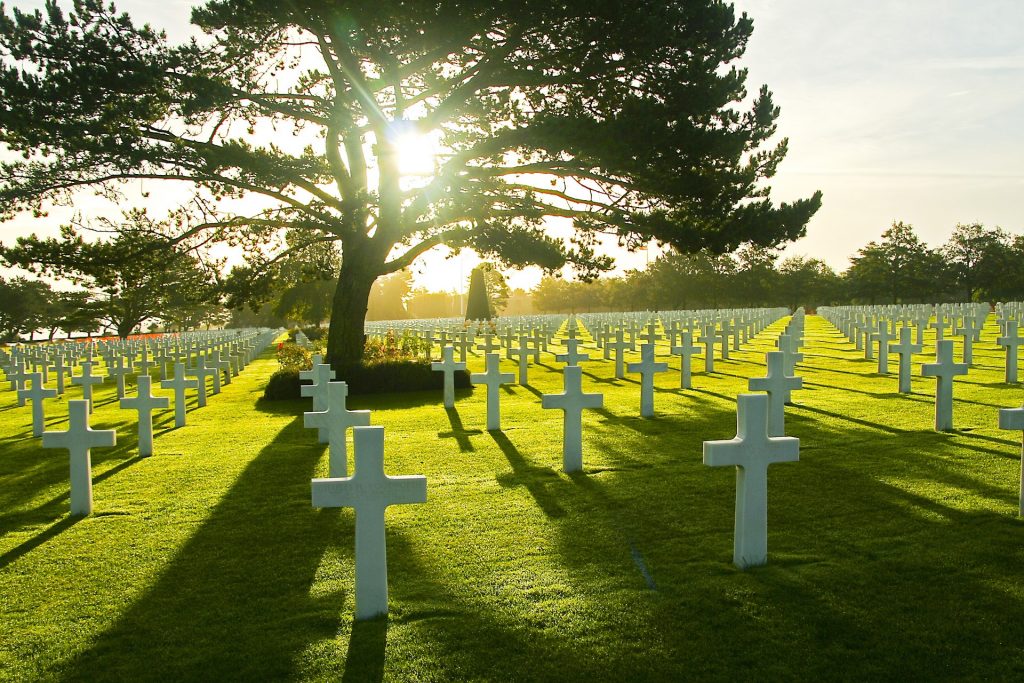 Omaha Beach: One of the most well known D-Day sites, Omaha Beach was the site of the most intense battles of the invasion. You'll see statues and memorials as well as the Longues-sur-Mer Gun Battery, a cluster of cement bunkers that was once one of Hitler's most critical points of defense on the French coast.
The Pointe du Hoc Ranger Monument, atop a crater ridden bluff, offers stunning views and quiet reflection on the force of the day's invasion.
Omaha Beach is also the location of the WWII Normandy American Cemetery and Memorial, the final resting place of nearly 10,000 Americans who died on the beaches. The German Military Cemetery at La Cambe is nearby, with around 300 graves of  mostly unknown German Soldiers.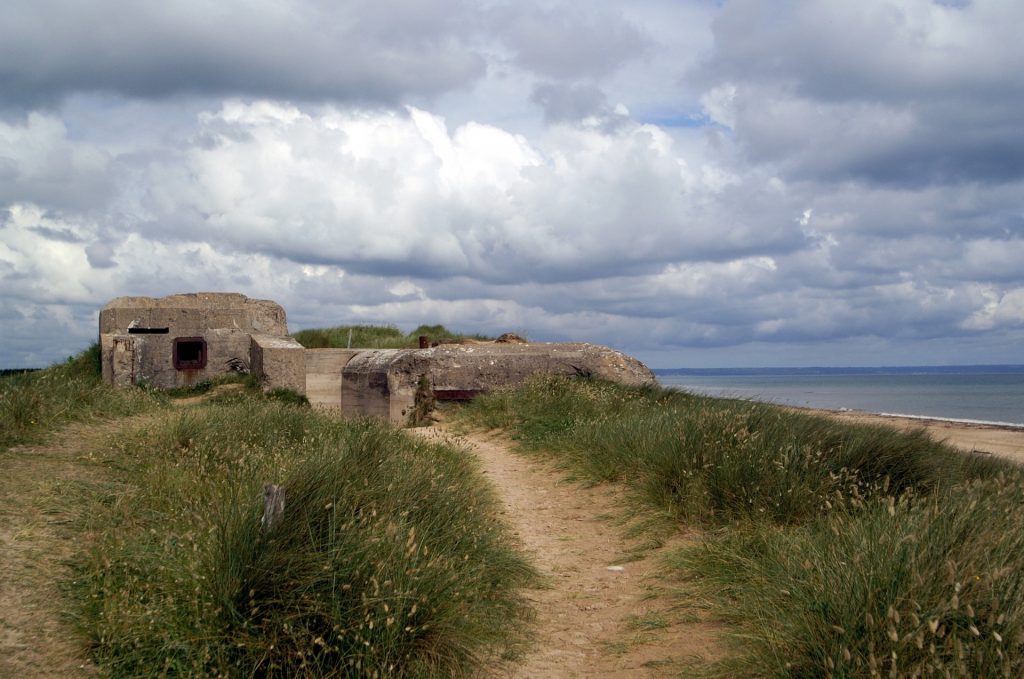 Utah Beach: The Utah Beach Landing Museum, housed in the remains of a German bunker is the highest rated museum in the area. You can also visit the Airborne Museum and the D-Day Experience which allows visitors to experience D-Day vicariously from the perspective of members of the 101st airborne. Nearby is Ste-Mère Eglise, a village liberated by American paratroopers.
Juno Beach: The Juno Beach Centre centers on Canada's heroic and crucial role in the D-Day invasion. Nearby is the Canadian cemetery at Bény-sur-Mer.
Caen Memorial Museum is one of the most comprehensive WWII museums in the world. Full of compelling artifacts, films, and displays, the museum puts the Battle of Normandy into a broader, historical context.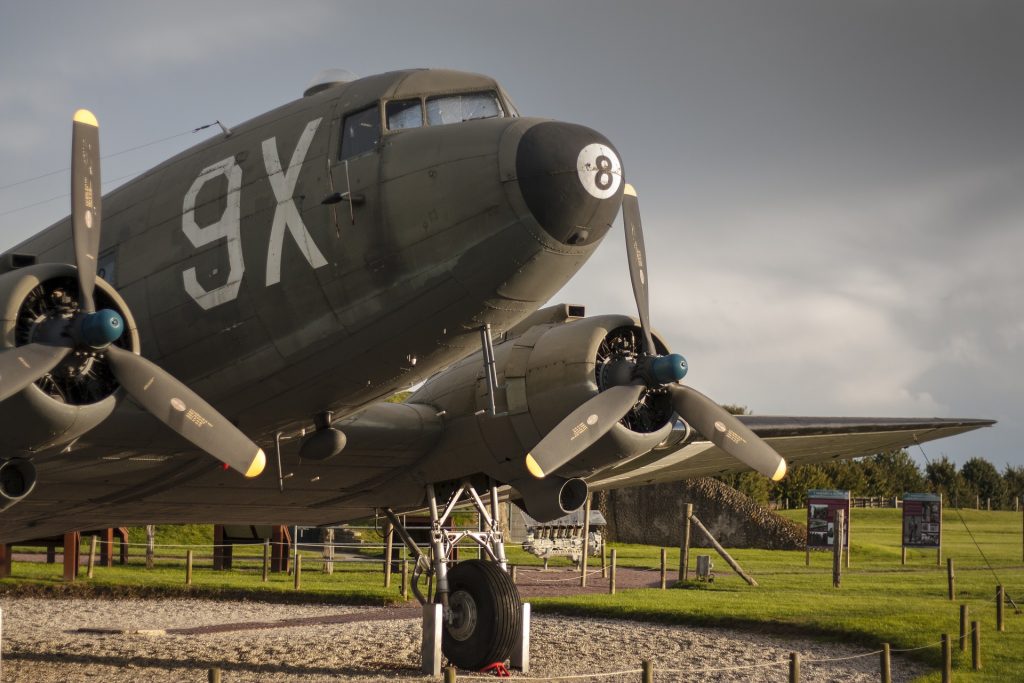 A number of tour operators run D-Day-themed itineraries, including the in-depth, historically focused program designed by Stephen E. Ambrose, author of Band of Brothers (Simon & Schuster, 1992), Citizen Soldiers (Simon & Schuster, 1996) and D-Day: June 6, 1944 (Simon & Schuster, 1994). Ambrose was also the military adviser for the movie Saving Private Ryan and an executive producer on HBO's Band of Brothers miniseries.
You begin the Ambrose tour anboard a ferry, following in the swells of the sailors and soldiers who made that same voyage seven decades ago, crossing the English Channel to Normandy.
Find More in Normandy
Ferme St Simeon
An impressionist painting come to life.
Sunlight playing off the grounds at Ferme Saint Simeon might well remind you of an Impressionist painting. And for good... read more
Castlebrac Hotel
A Historic Gem on the Emerald Coast
A perfect combination for visitors to the Normandy Landing Beaches and Mont St. Michel. The hotel sits on the site... read more