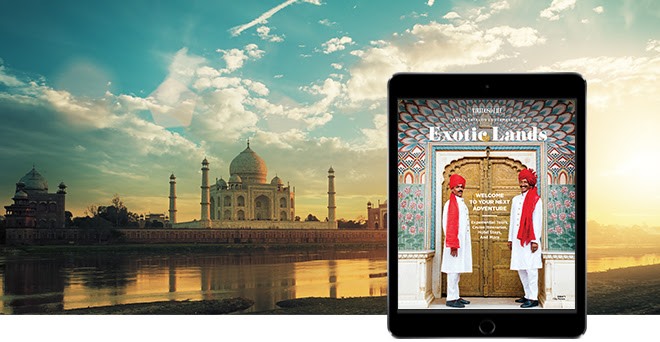 Get ready to break new ground in the year ahead. It's a big world, so set your sights beyond the already-familiar and consider all those hidden gems to be found. Been to Bora-Bora? Now try the Great Barrier Reef. Trade that historic hotel in Europe for its counterpart in India, or supplement a Rwanda itinerary with a safari in a lesser-traipsed part of Africa.
Whether you're a seasoned globetrotter or just starting to collect passport stamps, the rewards of branching out are many: personal growth, fewer crowds, and a thrilling sense of adventure. We're ready to help you explore new territory and find more favorite places on this planet. Let's go!
A World of Good »
Four trips to unfamiliar and exciting places around the globe.
Cruises »
Pick your itinerary and sail away.
Hotels & Tours »
Places to stay and things to do.
POSTCARD »
An advisor finds adventure in the Dominican Republic.
A vineyard-filled holiday in Bordeaux.