Colorful and Glamorous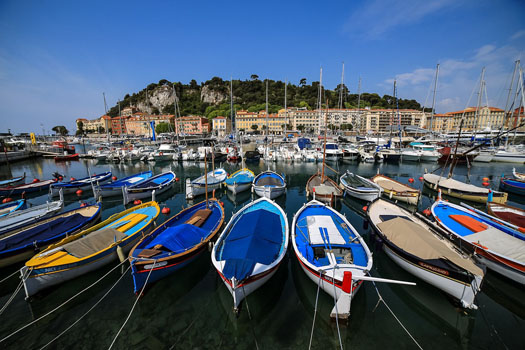 Nice is a modern city, laced with old-world opulence, bathed in sunshine year-round, set against the stunningly blue waters of the Côte d'Azur. Graced with an average of 2,640 hours of sunshine per year, Nice, France, proudly wears the colors of Chagall and Matisse: Its Mediterranean bay is azure blue, its tiled roofs are red, its houses ocher and yellow, and its gardens emerald green. All those colors also show up at the wonderful flower market on Cours Saleya, the harbors, and on the pebbly but fashionable beaches.
Greeks and Romans, Savoyard kings and wealthy visitors have shaped the destiny of Nice, and still this is the only town on the Cote d'Azur that doesn't seem to depend on its 4 million tourists per year. The dynamic capital of the departement of Alpes-Maritimes may be the most-visited French city after Paris, but it is still a very local affair.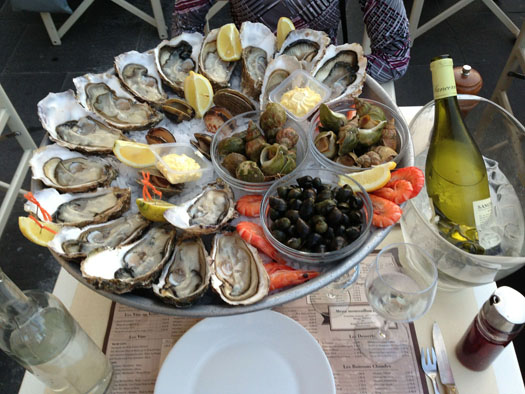 If you avoid the summer months in Nice, you can still enjoy the local cuisine to its fullest and soak up the Mediterranean light that Picasso so loved. And the stunning highlights of the French Riviera are just a few minutes' drive away.
By international standards, Nice is a rather small city, but it offers a surprisingly diverse number of attractions for the visitor. Its museums are world-class affairs: You can admire Roman antiquities, masterpieces of Asian art, paintings by Matisse, Chagall and Picasso, and the best contemporary art on the Riviera.
The revamped Old Town with its old churches and houses of Genoese times remind visitors of Nice's long Italian heritage with countless charming bars and cafes.
Enjoy the stately belle epoque and art-deco mansions in the suburb of Cimiez, where queens and tsarinas once spent balmy winters; walk or skate the fabulous Promenade des Anglais; watch yachts sail in and out of Port Lympia; enjoy a lazy beach afternoon at classy Beau Rivage Plage; get pampered in one of the luxury spas; and enjoy a performance of Tosca in the beautiful Opera House before you dance the night away in one of the many bars. Or, try your luck at the two casinos right on the sea promenade.
Pro Tip:
It's pronounced "neece" – using the American pronunciation of the word, "nice" won't do you any favors.