OUR PARTNERSHIP WITH VIRTUOSO
GIVES YOU EXCLUSIVE ACCESS TO
EXCEPTIONAL EXPERIENCES
Originally appeared in Virtuoso Best of the Best: 2014 Guide to the World's Best Hotel Experiences.
Interlaken
Channel your inner 007 during lunch at the Piz Gloria revolving restaurant, made famous in the James Bond film "On Her Majesty's Secret Service." The restaurant, which sits atop the 10,000-foot-high Mount Schilthorn, offers jawdropping views stretching from the Jungfraujoch to the Black Forest in Germany and Mont-Blanc in the French Alps. Sip a martini "shaken, not stirred" before visiting an interactive exhibit showcasing scenes from the Bond movie. Your ride aboard Europe's longest aerial cable car offers its own thrills.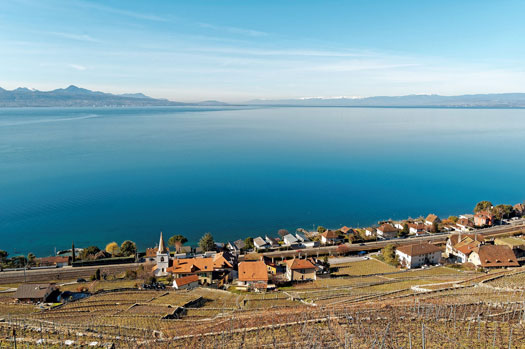 Lake Geneva
Enjoy a private wine tasting in the Lavaux Vineyard Terraces, recognized as a UNESCO World Heritage site. Built along precarious hillside terraces stretching nearly 20 miles along the lake, the vineyards are framed by deep green forests and snow-capped peaks. Along the route, you'll stop to explore Laussane's Old City, the lakeside resort of Ouchy and Montreaux, and the storied Chillon Castle.
Lucerne
Spend a delightful day with the Ming family at their remote farm, located at an altitude of 4,500 feet in the heart of the Alps. Patriarch Alois or his son, Beat, will greet you in the village of Lungern for a four-wheel adventure through the rural Swiss countryside. Upon arrival at the family's humble farmhouse—which has neither electricity nor running water—you'll meet the rest of the clan and help them with various household duties, including making fresh Swiss cheese in front of the fire. Then you'll sit down to a delicious lunch of typical Alpine cuisine, including a cup of Swiss Coffee Schnapps.
Explore More in Switzerland
Beau Rivage, Geneva
Elegant & Authentic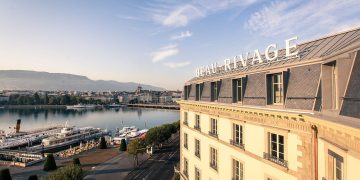 Beau-Rivage Geneva is magnificently situated in the town centre and enjoys an exceptional view over the lake, the jet d'eau,... read more
Badrutt's Palace Hotel
Experience iconic luxury at the first Palace hotel in the world.
The Badrutt's Palace Hotel, with its tower and the unforgettable silhouette, occupies a central but quiet location in six acres... read more