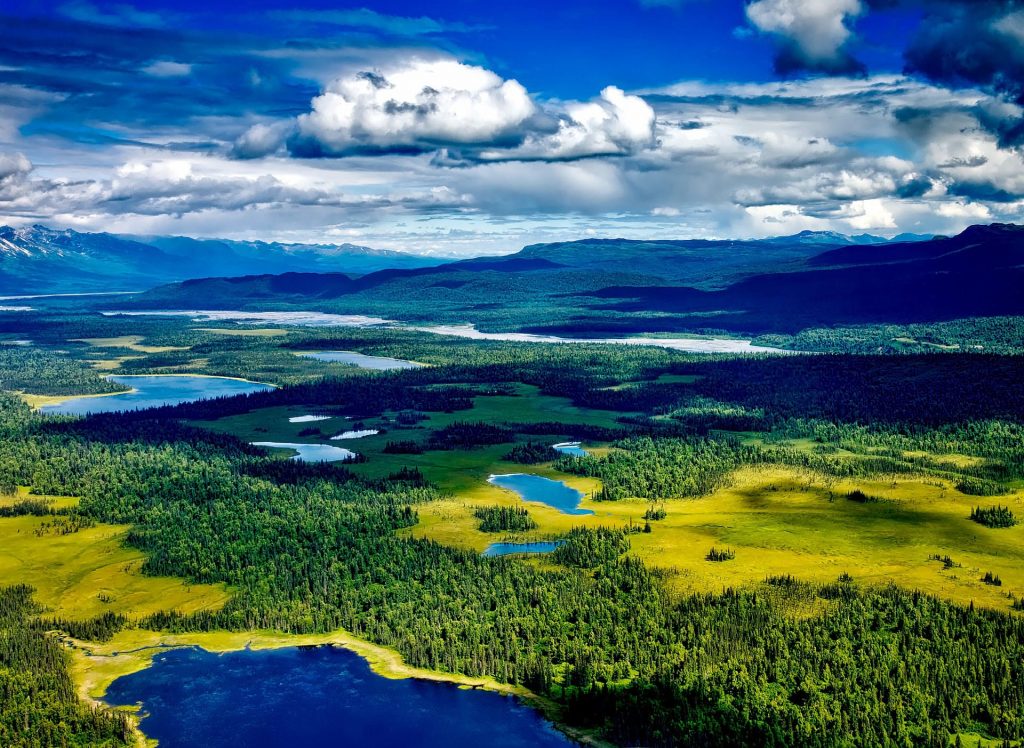 The vastness and beauty of Denali National Park make it the highlight of many an Alaska itinerary. The park covers six million acres between Anchorage and Fairbanks, Alaska and it's as spectacular as it is massive. Denali is a mecca for mountaineering, adventuring, climbers, pack-rafters, skiers, and dog mushers, as it has been for more than a century.
Denali's majestic 20,320 foot peak is found here (formerly known as Mt McKinley). The tallest mountain in North America is a sight not to be missed.
More than 155 species of birds and 37 species of mammals call the park home, including Dall sheep, caribou, grizzly bears, moose and wolves. The landscape is most lush during July and August, though you will find stunning fall colors and fewer tourists in early September. The park offers talks and walks with guides from mid-may through September.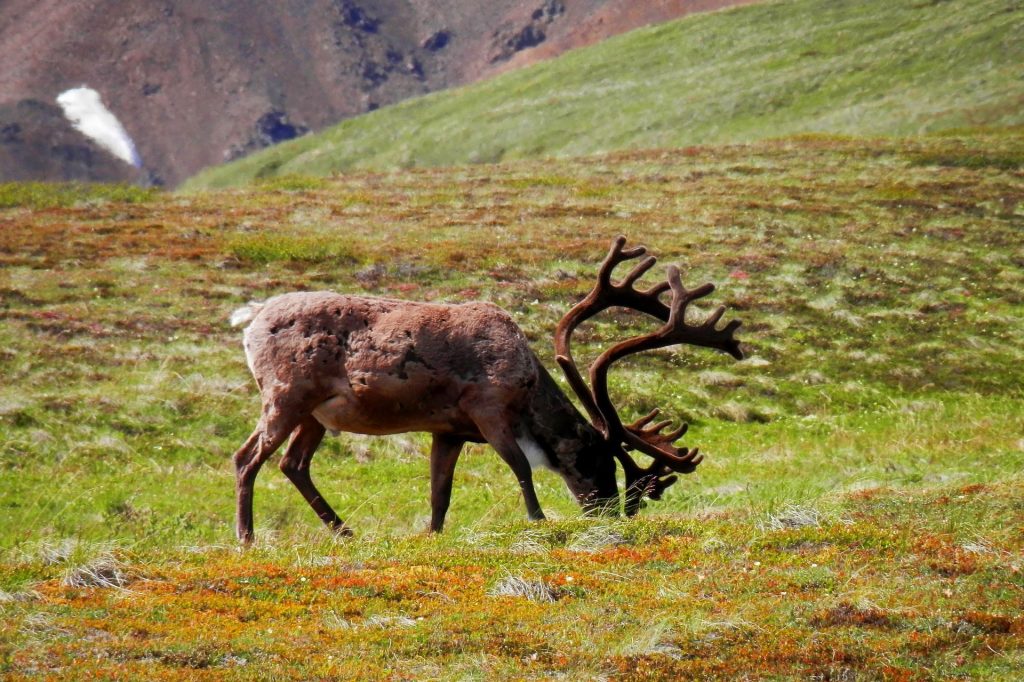 Park activities and facilities include hiking, fishing, river rafting, horseback riding and dogsledding demonstrations. Backcountry camping permits are also available.
Denali has six campgrounds but the National Park Service runs no lodges there. Lodging within the park consists of a handful of privately owned, remote wilderness lodges in the Kantishna area. Most visitors stay outside the park in the communities of Healy or Cantwell. There are many hotels, motels, and B&B's available in these areas.
PRO TIP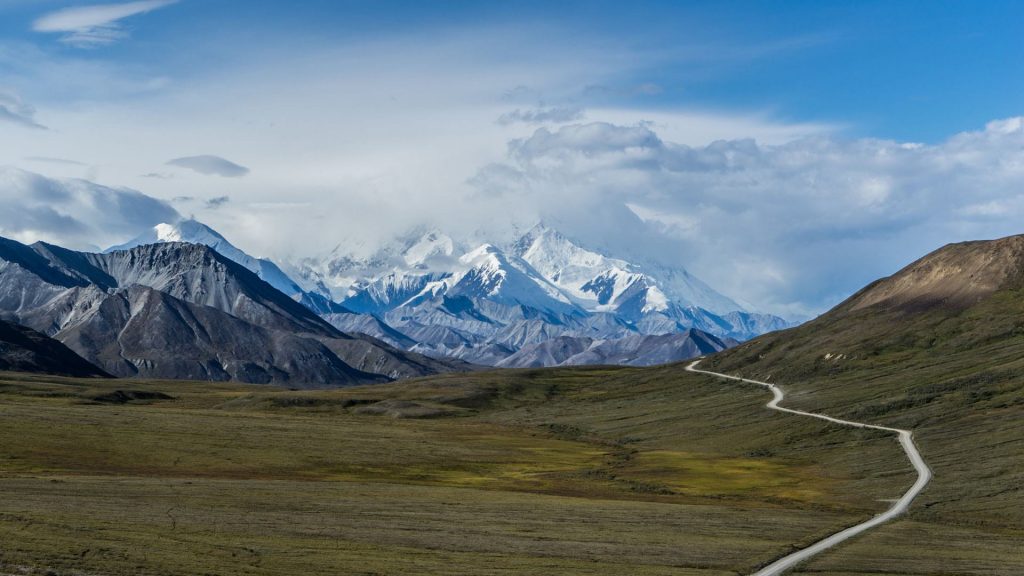 Denali has just one road and only one road entrance. The 92 mile stretch is mostly dirt and gravel, a scenic road that starts in a low forested area, then rises and falls through mountain passes and mountain sides. All day bus tours can take you deep into the park.
In the summer months (mid May through mid September) private vehicles are permitted to travel the first 15 miles of the Park Road to a place called Savage River. Travel beyond Savage River is limited to bus tours, both narrated and non-narrated. These are a great way to experience the landscape and wildlife of Denali. Book bus tours well in advance: They fill up fast.
Explore some of our favorite attractions and hotels in Hawaii
Winterlake Lodge
Remote & Peaceful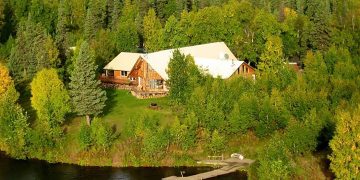 Winterlake Lodge, situated on the western edge of the Alaska Range, invites you to explore wild and rugged mountains, glaciers,... read more
Tutka Bay Lodge
Rugged Refinement in Perfect Seclusion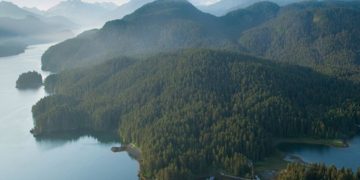 Situated on an eleven-acre property, Tutka Bay Lodge offers a main lodge, six private guest accommodations, a sauna, hot tub... read more