It's almost a sin to visit Italy or France and not put in some serious shopping. Who could imagine going to India or Japan and not bringing home spectacular souvenirs for yourself and your family? Whether it's a treasured keepsake to remind you of your adventure, or just a really fantastic pair of boots, shopping can be one of the best parts of a vacation.BUT!
Shopping on a trip isn't exactly an afternoon trip to the mall. (Especially if you're abroad.)
There are lots of considerations to be made: How will I get it home? Is haggling acceptable here? Will I find the same thing for a cheaper price in two days? Will my credit card work? If it's early in the trip, do I want to lug this giant djembe all over Africa? Can I ship it home now?
Our expert travel advisors can answer all these questions. And while some are obviously itinerary specific, we asked them to offer up their best general tips for shopping on vacation.
Avoid Shopper's Regret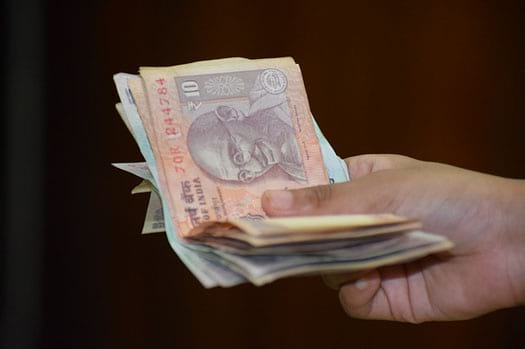 If you see something you want, buy it right away. There is no guarantee you will be able to go back for it, or find it again later in your travel itinerary.
If you are shopping in a store (as opposed to a local market or from an individual entrepreneur), and you pay with a credit card, be advised the rate of exchange which will be applied to the purchase, will be the one in effect on the day the purchase is posted to your account NOT the one in effect on the day of purchase. This may work to your favor, work against you or have no effect at all depending on the stability of the exchanges rates for the currency affecting your purchase.
Speaking of credit cards, be sure to contact the issuing bank for the card(s) you'll be travelling with. Advise them of your travel dates and destinations so they will know any charges you're making are valid. Otherwise they will deny them out of hand in order to protect you against fraud. Also, obtain a credit card which has a chip in it. Some smaller shops, restaurants, ferries, gas stations, etc….are no longer accepting credit cards without a chip. You don't want to be taken by surprise on this, and have to pay cash when you were expecting to use your credit card!
Of course, you can almost always pay cash.  Keeping a (reasonable) supply of local currency on you at all times is a MUST.
Haggle Wisely & Pack Well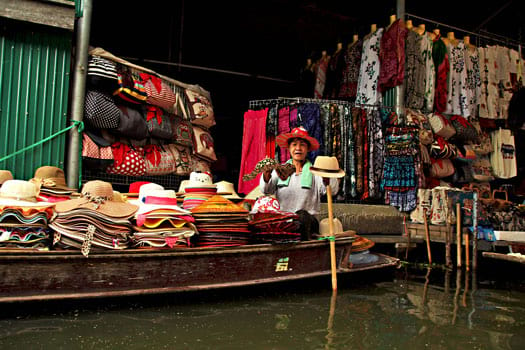 When shopping with street-side vendors, remember the commandment "Thou shalt not touch!" If you pick up or handle an item, the vendor will do everything possible to keep it in your hands so you will purchase it.  Only handle the things you are seriously considering and let the haggling begin.
I purchase a lot if wine and olive oil when I travel.  They make a bubble wrap container in the shape of a bottle that I use frequently to protect my purchases.  Also, I double ziplock them in the Jumbo ziplocks in case of leakage or spillage.  You may also check a box as luggage as long as it doesn't weigh over 50 pounds.  I have checked wine boxes which may be easier at times than having them shipped.  Just remember to have the appropriate type of wine box (typically in a styrofoam leak-proof container inside the cardboard box) so the airlines will allow it.
When purchasing souvenirs to bring back home, consider purchasing them all in one store (sometimes they have sister stores).  In many cases, large purchases qualify for instant VAT refunds at the airport in Europe.  Inquire before purchasing.
Ask the locals & Save Room for Souvenirs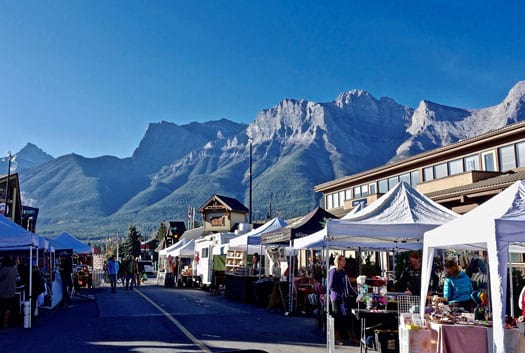 Whether you are looking for the best food or the best shopping, I always ask the locals! They will always point you in the right direction.
I always leave extra room in my luggage for souvenirs and keepsakes. However, sometimes it's best to pay to have it shipped home. If you are traveling to many different places, lugging around your purchases may be cumbersome AND you do not want to exceed your luggage weight limit!
Some of my favorite items I have purchased are jewelry in the Caribbean, chocolate in Paris, and tartans in Scotland (my family and my husband's family have Scottish roots so I bought everyone their family's plaid!). Notice that none of these items are breakable? Think small and non-breakable when purchasing for yourself and others. I also have a tradition of purchasing an ornament for my tree to remind me of each trip, but I still try to find something that will be more on the durable side for transporting home!
Happy Shopping!