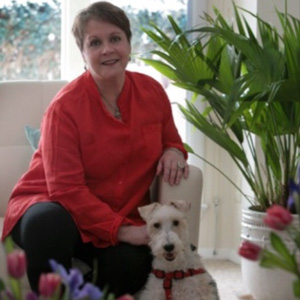 Kelly Shea  Leisure Travel Consultant
Specialties:
Family Travel
Safari
Independent Tours
Ocean Cruising
River Cruising
United States, United Kingdom, France, Greece, Italy, South Africa, Turkey, United Arab Emirates
Read What Kelly's Clients Have to Say...
A delight. Very easy. Every detail was covered. Kelly did not miss a beat. Every single minute of our trip was fun, well planned, enjoyable and perfect. We will always ask Kelly to plan our trips and we highly recommend her. She listens to our requests, wishes and plans and then makes the arrangements. We trust her and welcome her guidance and suggestions. We thank Kelly for choreographing a magnificent trip for us! Kelly helped to make our trip to Spain a memorable 30th anniversary.
Kelly Shea did a fantastic job planning our trip to Greece! I was recommended to Kelly by a friend who had Kelly plan a trip several years back. Kelly specializes in Greece and has many years of experience visiting as well as living there herself. I am generally a "do it yourself travel planner", however, in a country like Greece, and with limited days, Kelly really made all the difference in developing a well thought out plan. She maximized all our time. Every detail was arranged for us with the best of drivers, tour guides, and hotels. I really trust Kelly and would certainly seek her advise again.
It is both a pleasure and a relief to be able to work with someone as professional and friendly as Kelly Shea. I am very clear about how I want to experience travel and Kelly has an innate skill of asking the right questions and helping me create the ideal result. Because she is such an ardent traveler herself, she has relationships with people and places that are not discoverable by doing an Internet search. Plus it's just fun to work with her! I have met fascinating people and enjoyed experiences that exceeded all expectations because of her guidance. With travel becoming more complex, I feel a great deal of comfort knowing that Kelly is handling everything and is there to help if there are delays or other unforeseen situations. I cannot imagine planning a trip without her.
She is great. My wife and I have used Kelly on many occasions. She really understands our interests and we really respect her opinions/suggestions. In addition to creating the perfect itinerary, she uses agencies that are recognized internationally as having the highest standards in the travel industry. No detail is left unsettled and no detail is to small to address. Kelly is easily accessible and really enjoys the challenge of creating the perfect vacation for her clients. We have recommended Kelly to family and friends and would suggest you contract her for all your future travels.
Kelly planned our trip to Italy and did a magnificent job. She listened closely to our interests and then provided several well researched options for us to choose from. It is important for readers to understand fully the difference in what Kelly provides vs. what you might think you can gain from various on-line services. Kelly has been to these properties and understand the nuances of how they operate and how they would best fit you as the traveler. She also is able to provide comprehensive overviews of properties from travel professionals who have booked travelers with your interests. Kelly provides timely, substantive, professional and friendly support. She checked with us when we arrived in Italy to be sure we receive all the Virtuoso benefits and discussed our stay with the hotel. She is responsible for making our trip everything we wanted it to be and we highly recommend her.
Every detail planned out and executed without a glitch. Four African countries in 12 days. Impeccable service at each lodge. Breathtaking views and game drives. My personal rating in order of beauty, flora, fauna and animals would be: Namibia, South Africa, Zimbabwe, Botswana. Absolutely fabulous vacation. Well done Kelly!!!
Hello, My partner & I went to Valentine Imperial Maya - on March 10th - 17th. We explained to Kelly what we wanted, i.e. all-inclusive, adult accommodations, amenities, price point, beautiful beach, etc. Her recommendation was "spot-on"!!! The suite accommodations were perfect, the beach was amazing, the hotel amenities were top-of-the-line! We wanted for nothing ... the service, the food ... all just amazing. We were so thankful that Kelly also made arrangements to the hotel that we were celebrating our honeymoon! It was all very special. We cannot thank Kelly enough for actually understanding our needs and making it all effortless! Thanks KELLY!
Kelly did an outstanding job planning our honeymoon, getting us great rates on incredible and unique properties. Additionally, her relationships with local tour guides provided us with an incredibly convenient way to see the major sites where we stayed. Would wholeheartedly recommend Kelly to others and will be sure to use her the next time we go to Europe.
Convenient w/ Great Contacts Kelly did an outstanding job planning our honeymoon, getting us great rates on incredible and unique properties. Additionally, her relationships with local tour guides provided us with an incredibly convenient way to see the major sites where we stayed. Would wholeheartedly recommend Kelly to others and will be sure to use her the next time we go to Europe.
This is my second time to book travel through Kelly. The first was a trip to Santorini in 2013. Her knowledge of the island, as well as the arrangements and recommendations, made a big difference in the overall quality of our experience. I called upon Kelly again to help plan a recent four-night trip to the Mayan Riviera region of Mexico. She provided information and counsel about three different properties I was considering. The resort I selected was a great choice - again, another high quality travel experience. In addition to her travel knowledge, I have found Kelly to be accessible and responsive to any trip-related inquiries.
Kelly has done terrific work for my family for the past 12 years and has been instrumental in our seeing the world.
Kelly did a great job planning our trip to Greece. She is very knowledgeable about where to stay and what to do in Greece. She hooked us up with a fantastic driver to tour the peloponese and her hotel recommendations were first glass. If you are going to Greece call Kelly.
Kelly, as always, planned a great trip for us to visit our daughter in Madrid andson in Copenhagen. Everything was well planned and went like clock work. Loved our hotels, guides and tours. Thank you!
Fabulous. Everything she said it would be. No disappointments. Great from start to finish.
There are not enough words to explain how great a Travel Advisor Kelly Shea is. We came late to her and wanted a long trip to Europe and she took us on even with her huge workload I will never be able to Thank her enough. We will be traveling again and would use no one else Kelly is kind, knowledgeable, trustworthy, gets back to you all the time, and uses her great skills to make sure your trip is comfortable and safe and everything you wanted it to be I have told a few people about Kelly and hopefully they will use her. She is one to be recommended We are so happy and have so many memories to look back on Thank you Kelly & Thank you Virtuoso
Our hotel in Rome was amazing which Kelly booked for us. Our prearranged transfers were there on time. Our room on the cruise ship was great which Kelly booked for us. Her recommendation to get tickets ahead of time for the Vatican Museum saved us probably 1.5 hours standing in line. She did a great job
Kelly has done her usual professional job including getting us on the Virtuoso event in Bergen which was wonderful.
Kelly is a fabulous travel agent. She has recommended the most wonderful hotels and eateries for our travels, and she has set us up with wonderful tours and tour guides for every major trip we have booked through her. I am looking forward to the adventures she has planned for us both this year and next !
Travel
Specialists
Leisure Travel Consultant / Independent Affiliate of The Travel Agent, Inc.
When Kelly Shea graduated from Indiana University with a BS in Criminology she thought she was headed for a career in law enforcement. That is, until she decided to take "'the road less traveled", embarking on a 55 day European tour in 1978 and life hasn't been the same since. She spent the next seven summers as a tour guide on a small Greek island and has been traveling someplace ever since. Falling in love with travel, Kelly realized that she needed to make her vocation……….people's vacations!
Kelly's attention to detail and incredible knowledge of Europe has earned her the honor of being named to Travel + Leisure's Top 125 Super Agents for the last 11 years. Shea is also been selected as one of an elite group of travel advisors who are specially trained to sell suborbital flights aboard Sir Richard Branson's commercial space venture,Virgin Galactic. "If Sir Richard Branson trusts me to send you to space, you can trust me to send you any place on earth!" says Shea.
A few of my favorite places