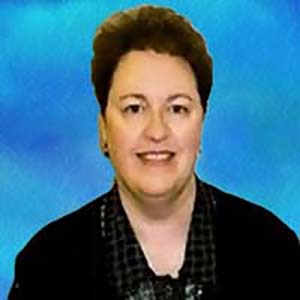 Brenda Tolson  Leisure Travel Consultant
Specialties:
Expedition & Luxury Cruises
Group Travel
Alaska, Hawaii, Australia, New Zealand, Scandinavia, South Africa, South America
Read What Brenda's Clients Have to Say...
Brenda, Dropping a line to say how fabulous our Cruise was – from the time we boarded the plane in Cincinnati until we returned home. Sutton Place in Vancouver has top notch, and we had a nice day seeing the sights and getting a great dinner overlooking the City. We had no problems at all with Princess cruises, and the weather cooperated; locals said it was the best they'd seen all summers (rained in Ketchikan, but was warm). All transfers went well and the suggestion to go to Egan center in Anchorage for a connection to the Airport was great. Thanks for all of your help in designing and delivering on the vacation. Very much appreciated your guiding us through the maze – we definitely feel that you got us the best deal. We'll definitely contact you for future cruises. Mark, our chance meeting was a win-win for both. Thanks for steering us to Brenda – she represents your agency well.
Dear Mr. Moorhead, Thank you for your welcoming letter. I just wanted to let you know how appreciative we are for the help Brenda provided in planning our cruise. She is so informative about the many twists and turns of cruising. There is absolutely no way we would have experienced all that we did without her guidance. She is definitely an asset to your agency. I also want you to know that our introduction to Brenda came from Elaine at your Keystone Mall location who had told me that travel outside the country would merit the use of a travel agency. So, it was from Elaine's advice that we contacted your agency. It definitely was the trip of our lifetime so far and we look forward to several more. Thank you for the service you provide.
Brenda As we are a week away from our trip, I thought I would take a moment to thank you for all your detailed and hard work. I told Mary that not only are you the best travel agent I've ever been acquainted with, but also one of the finest professionals in any field!! Be sure to know that we will always be your customers and, moreover, any chance I get, I will refer friends,etc to you….if for no other reason than knowing that they, too, would receive your great service. Your attention to detail and ensuring ours will be a flawless trip is beyond any expectation I would have thought from someone in your field! Many thanks.
Brenda did a great job keeping us informed and assisting with other excursions. Also set us up at hotels in Lucerne and Amsterdam. The trip couldn't have gone smoother. I'm recommending people I talk to about our trip to contact Brenda.
very easy to work with. Her knowledge of world travel is most helpful when planning a trip to some place you have never been. Brenda has a great sense of humor and adventure, so she can direct your travels to fit your personality and interests.
Brenda was great to work with. She helped make our vacation very enjoyable.
Always first rate, competent & helpful.
Brenda always goes above and beyond when setting up vacations for us. She makes sure that absolutely everything goes as smoothly as possible!
My husband and I have worked with Brenda for many years. She is a true professional, provides exceptional support, advice and experience. I have recommended her numerous times to friends, associates and even fellow travelers who recognize how happy we are during our travels.
I know Brenda for at least 7 years and she is a joy to work with and very knowledgeable with domestic and international travel. I am very glad to know her and thankful that she is my travel agent. My husband I have traveled to Italy, Morocco, Panama and many domestic places in the US via her assistance. Her tour guides she has assigned are very reliable and are trips were well organized. I highly recommend her.
Everything was handled professionally. The trip went smoothly.
Brenda is the best. She knows the places and how to navigate the transitions of travel. Brenda is responsive and quick to find viable travel options.
All the places that we wanted to see were carefully planned out. Directions to and from various were clear.
Working with Brenda was a great experience. She is very knowledgeable and easily made our arrangements. The trip went very smoothly. I will definitely use Brenda's services again
Brenda put together and incredible experience for my family. There are 3 of us and we went on a cruise on the Baltic. We asked for several things as we have different preferences on what we do. She was able to build a day by day itinerary that had something for everyone. She was alway available before and during our trip to answer questions. She set up tours for us in every port, with drivers and guides. She even found certain planes for us to fly on so my son could experience different aircraft. After the cruise we went to Paris where she found us a 40 launch to tour the Siene river. It was a great time. I would recommend her to anyone without hesitation. She does more behind the scenes then most agent ever think about. Thank you Brenda. K,A and A
Brenda has always done a wonderful job for us. She is very detail oriented and her travel packet to us makes sure that we understand when and where we should be. She has great suggestions and we know if we have a problem she is available to help
We have worked with Brenda for years and she is an outstanding travel consultant. She treats us as if we were family. She is very detailed, knowledgeable and caring. Her information is always up to date and she gives us numerous detailed handouts which are of the utmost value. We could not be more pleased. Because of her extensive travel experience, she is always able to give us up-to-date information and valuable suggestions on our various excursions and cruises. We would recommend her for any and all travel plans to anyone without any reservations. .
I will always need Brenda's advice and help when traveling. She is so good , friendly, and informed.
Brenda did an amazing job with all the details for our cruise and everything went exactly according to plan. On one of the flights, our seat assignments had another passenger sitting between us which was a slight inconvenience but I presume there was a cost savings which necessitated the assignments. We sincerely appreciate all her efforts and look forward to working with her in the future.
Excellent. She met all our trip needs. We were well prepared and our trip went very smoothly. We will use her again.
Brenda has been our travel agent for so many years and she always did an excellent job .i am recommending her to anyone who wants to travel to go to her as their agent
Excellent! She quickly helped us out of a bad weather situation, and got us home. Without her, I'm sure we'd still be stuck!
Brenda did a great job on my trip to the Dominican Republic as well as for eight other individuals. She searched websites and found us the lowest available air fares.
Brenda is Excellent!!! Brenda is a real professional!! She is very thorough, professional and helpful. We went to Brenda not knowing what we wanted, and Brenda was very patient and informative. She took care of everything from the tags on the suitcases to the trip home. I would use Brenda again for all types of travel. She does more than just set up your trip, she details everything in a folder, so all you have to do is look at what is next in your folder.
We have been working with Brenda for about 20 years ~ she always does a great job planning our trips! We have and will again recommend her to others that need assistance in planning a trip. She is simply the best!!!
Brenda was wonderful! Working with Brenda was great. She took the time to listen and ask questions which enabled her to put together a fantastic cruise for us. She was quick to respond to my emails and phone calls. She chose great flights and a great hotel for the night before our cruise. She gave us tons of valuable information about where we visiting and great tips for travel. I would recommend Brenda with any hesitation.
Brenda Tolson handled only the final details of our cruise -- assembling and passing on to us the documentation for our cruise. She did the most amazing job putting everything together in a manageable way so I didn't have to do anything to find and have the papers I needed for the flight, the transfers and the cruise. She also told us of amenities available, such as transportation to and from the Indy airport, about whichwe were unaware. I wish she had handled the whole process. I will definitely use her again.
Excellent, in fact, outstanding. She's not only easy to work with but - most importantly - she really knows her stuff, including the ins and outs, and tricks of the trade.
As always, Brenda's guidance and support were outstanding. We are so lucky to have found her to assist us in our travels. We can thank Cindi Carey for recommending her several years ago. She is helping us with our Insight bus tour in September, and we expect it will meet our high expectations as always.
Brenda is the Best! Fantastic. She always answers my calls and/or emails. She has good judgment about flight and hotel options
Brenda continues to be the very best. Her knowledge is unsurpassed. I know I can always count on her and look for her advice. She currently working on 3 more trips and we couldn't be happier.
Brenda arranged all the flight reservations (for four of us); car pickup; rental car for our CA trip. She was able to expertly weave our separate flight schedules (5 of us on 2 different airlines) so we would be at the airport at close to the same time. NO problems - no issues - as always! She always delivers and she is always available and helpful in the increasingly likely event your plane is delayed, etc. etc. In today's uncertain travel environment, one would be crazy NOT to have an expert like Brenda in your corner!
Shes the Best in the business!!!! Silvers Seas Silver Shadow is scheduled for an update and it is in need of it. Some what outdated. Luggage Foreward. This worked great. Cox and Kings. Another great assist by this agency. Their guides were outstanding.
Brenda did a terrific job helping me plan our 26 day European vacation/cruise. Her attention to every detail of the trip was amazing! She was always available and answered all my emails promptly. Brenda has outstanding knowledge of every asset of trip planning. We especially loved her travel packet that was filled with goodies. She is an excellent travel agent, and we would highly recommend her.
We have worked with Brenda for almost 20 years! Every trip she has arranged has been perfect! We have recommended her to our friends & family and they have been very happy too! We think she is the best!
Travel
Specialists
 Cruise Manager / Leisure Travel Consultant
I graduated from Indiana University with a BA in Spanish and an MS in Education, but my passion for travelling and working with people is what led me to pursue a career in Travel.
Although I am the Cruise Manager for the agency, I specialize in booking luxury travel for both cruise and land travel destinations.  I have sailed on over 80 cruises and have experience with ships and cruise lines of all sizes. I'm happy to use all my experience to help choose the perfect fit for you!
I can arrange for a city walking and cultural tour anywhere in the world.  In Alaska, for instance, why not experience a wilderness side trip or a private dog-sledding lesson?  I have visited all 7 continents.  My knowledge of ports and destinations world-wide, as well as my network of contacts, combine to provide you a truly unique and quality experience.
My love of travel earned me the appointment of Commissioner on the Hamilton County and Visitors Bureau.
As you can see, cruising is my passion.  Let me help it become yours.
A few of my favorite places