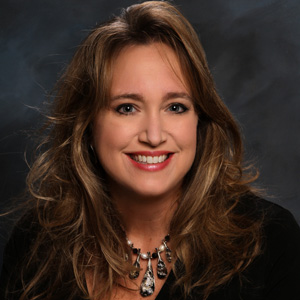 Annie Rogers Leisure Travel Consultant 
Specialties:
Beach & Sun
Family Travel
Honeymoons
Destination Weddings
Independent Tours
Caribbean, Costa Rica, Curacao, Jamaica, Mexico
Read What Annie's Clients Have to Say...
Annie was a delight to work with for our honeymoon trip to Biltmore. She got back to me in a timely manner, and took care of every last detail. I gave her a timeframe, I gave her a budget, and she made it all work. I haven't used a travel agent in many years, and I plan on using her again when we plan more trips.
Annie is fantastic to work with. She really takes the time to understand your needs and where you want to go. She also does a great job around knowing our likes a dislikes so she can really tailor experiences for us.
We found annie very easy to work with. Quite accessible
Easy and Efficient! I had an idea of what I wanted to do, where I wanted to go and stay. She took care of the rest!
Have really enjoyed working with Annie. We got exactly what we asked for and she was quick to problem solve and answer any questions.
Annie did an outstanding job helping us put together an amazing trip to Italy. She helped us pick the perfect hotels and had great onsite resources to get us around the busy Amalfi Coast in the summer season in style with no issues. Will definitely use again for our next trip.
Thanks for getting me on this tour to Ireland! The tour was well planned and carried out by real professionals. I felt real secure and 'looked after' the whole time. Outstanding hotels, excellent bus, outstanding tour guide and driver. Places selected for tour were excellent. Fellow tour members were great. I made a lot of friends. The food was excellent! The tour company had local guides that gave local walking tours that added so much to the trip. Even the weather cooperated! This is the way to go and I hope to look at another adventure in the future. Thanks again, Annie.
Awesome trip! Everything we hoped for and more. Awesome job by Annie Rogers!
Annie was a big help. There were just so many choices. I gave her my parameters and she was able to quickly come up with 4-5 choices. I talked with her to zero in on the one that worked the best for us. We had a great 15 year anniversary trip to St. Lucia without the kids!
A great trip at some really, really great hotels. Hotel Sacher in Salzburg, and Paris LeGrand Intercontinental in Paris were both fabulous. Hotel Vier Jahreszeiten Kempinski in Munich, and Hotel Kempinski Berchtesgaden were also both very very nice. I would recommend all 4 hotels highly, with Sacher and LeGrand being the cream of the crop.
Always the best! Love Annie Rogers! Always goes the extra length!
We sought out Annie to book travel and sleeping accommodations for our honeymoon. She helped us find accommodations within our budget and picking flight times. The travel went smoothly, and she notified us if any delays or changes occurred in the flight plan. Our hotel was amazing, right in the heart of the downtown area. We will definitely ask for her help when planning trips in the future.
We had a wonderful time on our trip, the accommodations were better than we expected. The location was spectacular, thanks for finding this gem. Our car was ready at the airport, even though we landed late at night. We enjoyed our First Class Air flights, but were disappointed that we were not allowed into the VIP waiting lounge in LA. The final leg of the red-eye flight was on an older plane, which was really lacking in amenities and made for a long five hours. Thank you for making our vacation happen.
Annie did a great job and exceeded our expectations by referring us to a different resort and itinerary, which was much better than what I had planned doing my own research. We will be using her expertise again for future vacations. Thanks Annie!
Annie was quick to respond and was able to obtain a great flight schedule to S. Africa at a reasonable cost.
Annie couldn't have been more helpful! I had a change of dates a few days before leaving and instead of having to mess with it I called Annie! She worked it out for us and we had a GREAT Christmas vacation with to kids. Thanks Annie for taking your job so seriously!!
Terrific! Will use for all my travel. Don't know why I never used an agent before. Annie was really helpful and efficient.
Annie recommended a wonderful location and flights! Our trip was better than we had expected, and because she used delta vacations for us we were surprised to a first class upgrade on the way home!!!
Annie did an amazing job in finding the right location for our anniversary trip. She is amazing at taking our requirements and finding the perfect location. We wanted the beach, and all inclusive resort and adults only. Not only was galley bay resort in Antigua amazing she got us rooms right on the beach! The bar has been set :) I trust Annie for all of our travel needs.
Annie did a great job not only coordinating our honeymoon but also when we had any issues while on our trip. Thanks Annie!
After spending hours and hours looking for honeymoon ideas, I found Annie on internet and had a nice 15 minute phone call with her discussing what we liked and didn't like in trips. Annie emailed me the next day with 4 very detailed vacation plans with brochures and pricing. We agreed on all inclusive resort in the D.R. She booked us VIP and it made all the difference. When we met to get the trip documents, she gave us a lot of good insight and tips as she had been to same resort. No surprises and the whole trip went very smooth. The week at the resort was the best vacation we had ever had. VIP service got us our own concierge and golf cart shuttle service with little to no waiting. Our concierge provided excellent service and a few very nice and romantic surprises for us. Annie gave us her cell number in case we had any problems. I would recommend using Annie Rogers 100% and her ideas are wonderful.
Annie is very knowledgeable, helpful and efficient! She booked our WeddingMoon at a Sandals resort in St. Lucia. Everything exceeded our expectations. We plan on working with Annie at Zionsville Travel for all of our travel needs.
As a Virtuoso travel advisor, my focus is on excellence in both product and service. My clients value my collaborative skills when planning their travels and my continued support and accessibility up until their return and beyond.
I specialize in creating memories, whether it be a honeymoon, destination wedding or family adventure. I develop strong relationships with hotels, resorts, cruise lines and tour operators so that everyone is working together to make your experience special. You will notice the difference this garners from the minute you check in.
Call me and discover for yourself the difference a Virtuoso travel advisor can make. Time is our most valued commodity and a vacation with friends or loved ones can freeze time, if only for a moment, and frame precious memories that last a lifetime.
My passion extends to designing custom group trips and honeymoons; creating a seamless, unique, and unforgettable experience.
I have many professional designations including being a Sandals Certified Specialist and being the only AAT Kings Specialist in the state of Indiana for their tours in both Australia and New Zealand.
Whether it is a destination wedding, generational family vacation, or a once in a lifetime honeymoon, I will listen to you and provide excellence in both service and travel. After all, it is never just about the destination, but always about the journey.
I am now happy to be an affiliate of The Travel Agent, Inc. in Carmel, IN
Some of My Favorite Places